Balfour to add variety in second Rays stint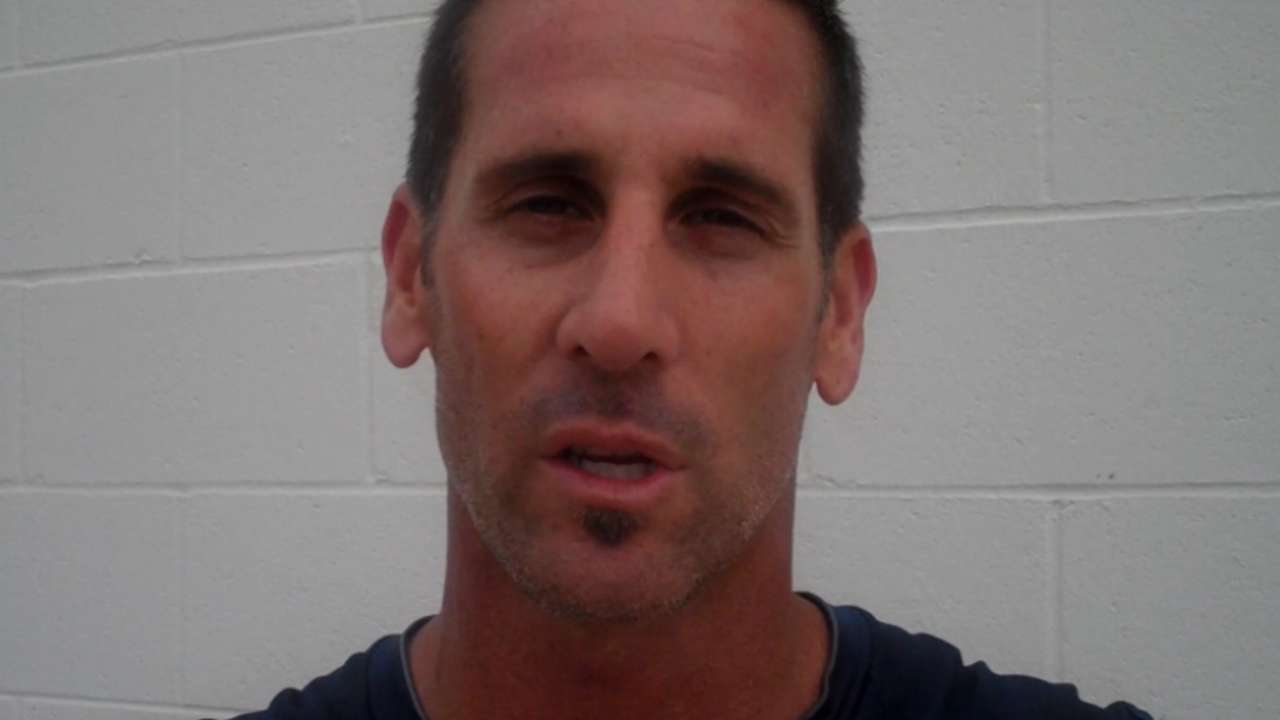 PORT CHARLOTTE, Fla. -- Though Grant Balfour still throws hard, and he retains the famed "Aussie Rage" that seems to give him a little extra adrenaline each outing, he has also refined his pitching a little, too.
"The '08 season I was predominantly fastballs, and they wanted to see me throw more offspeed stuff, even though I probably had my best career numbers in '08," said Balfour, who after three seasons with the A's returned as the Rays' closer this season on a two-year, $12 million deal.
Balfour uses a fastball, a curveball, a slider and a changeup.
"I have the same mix of pitches," Balfour said. "It's one of those things, when I was here, probably pitched with less variety than I used in Oakland."
Balfour said he always wanted to pitch to his strengths.
"I don't want to change too much," Balfour said. "But also, I do a lot of homework and try to do a lot of research on the teams I'm facing, and stuff like that. And just kind of go from there.
"It's one of those things sometimes where you have to back off and slow things down a little bit -- and slow things down a little bit, speed it up, keep them off balance and change, and play that game, as opposed to coming hard, hard, hard all the time. And there's days that I will. I'll mix it up. It's not like I'm going to tell you I'm going to sit there and throw my breaking ball all the time. Because I'm just going to come right at you. It depends on how I feel and who I'm facing."
Bill Chastain is a reporter for MLB.com. This story was not subject to the approval of Major League Baseball or its clubs.