Pursuing Rays, Oviedo has catching up to do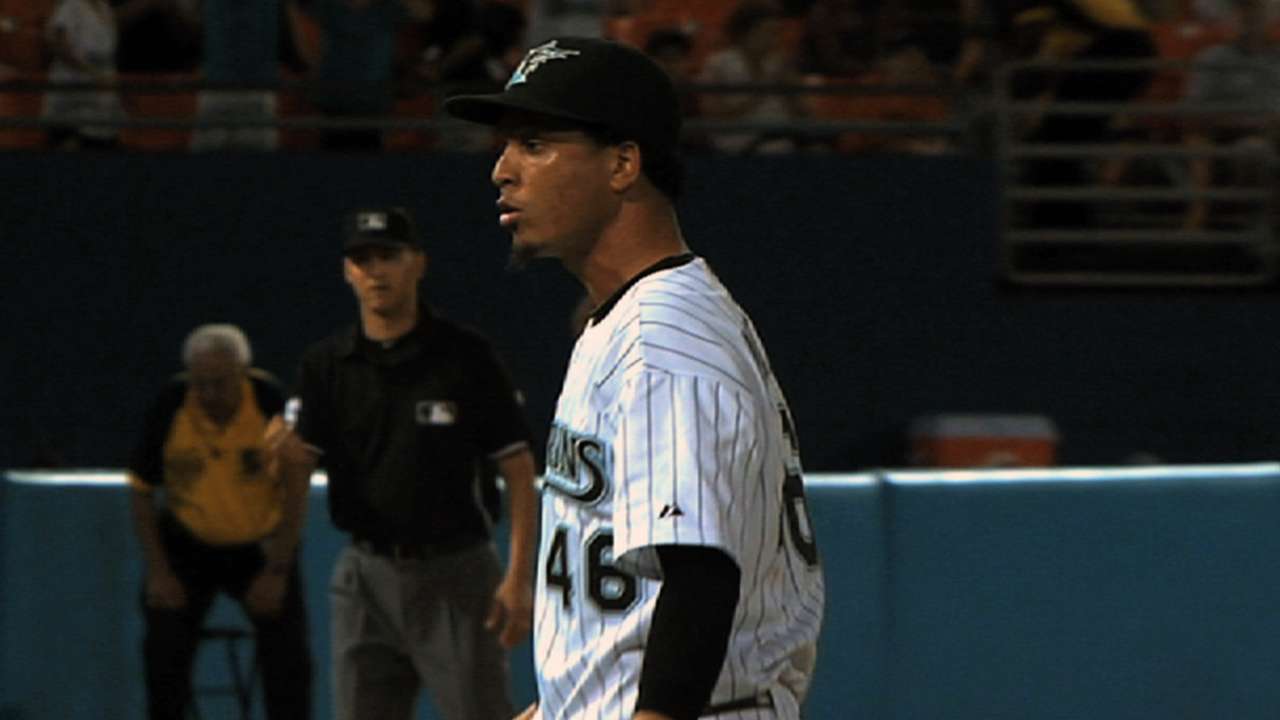 PORT CHARLOTTE, Fla. -- Juan Carlos Oviedo threw a simulated game on Thursday, which brought the Rays good news and bad news.
The good news, according to Joe Maddon: "He threw today on the back fields today, to hitters, and he threw really well. It really came out of his hand nicely. He threw his changeup or split, or whatever it is, I think about 35 pitches, two or three hitters, and came through it very well."
Maddon watched Oviedo's stint in person, which meant coming to the park early because the Rays had a night game against the Twins at Charlotte Sports Park.
Oviedo is a late-inning bullpen hopeful, but the Dominican Republic native had visa problems and did not arrive to camp until Saturday. Oviedo signed with the Rays prior to the 2013 season while recovering from Tommy John surgery to his right elbow, but he did not pitch for the Rays in 2013. The Rays re-signed Oviedo on Jan. 24 to a $1.5 million deal that can escalate to $2.9 million with incentives. He has not pitched in a Major League game since Sept. 21, 2011, thus, the bad news, which Maddon delivered when asked if seeing Oviedo throw made him more optimistic about his starting the season in the Rays' bullpen.
"I don't think so yet," Maddon said. "It became obvious, in spite of the fact that he's throwing the ball well, what really comes rushing to your mind is this guy hasn't been pitching in a while. … And so now you're going to rush him back under these circumstances? It might not be a good idea.
"He is in jeopardy of not starting the season with us," Maddon added. "Our biggest concern is that we rush him so much that he gets sore or hurt at any point."
Maddon noted that figuring out the composition of this year's bullpen at the start of the season was "really tough."
"There's nothing clear," Maddon said. "The candidates are so good. Oviedo possibly not being ready is the one thing we did not expect. … You thought he'd be here, ready to go. He not possibly being here and ready sheds a different light on those thoughts."
Maddon said that "regardless of what happens, we're thick here and at Durham."
Bill Chastain is a reporter for MLB.com. This story was not subject to the approval of Major League Baseball or its clubs.