Myers moves to leadoff, responds with big game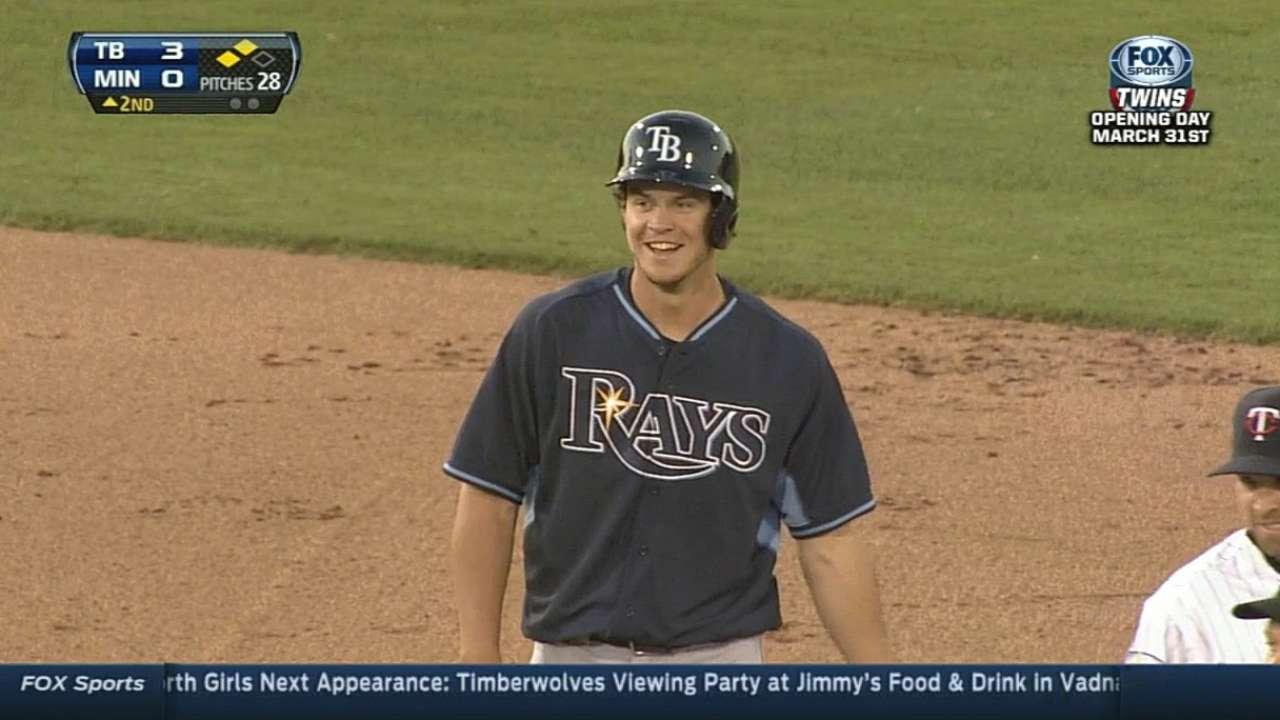 FORT MYERS, Fla. -- Wil Myers entered Tuesday night's game against the Twins hitting .154 with one RBI and no extra-base hits this spring. While the Rays aren't making a big deal about the reigning American League Rookie of the Year's hitting -- or lack thereof -- they did employ a little twist by using him in the leadoff spot.
Rays manager Joe Maddon explained they just wanted to "give him a different look."
"Go up there and try to get on base," Maddon said. "Work at-bats and try to get on base. … Typically what we'll do during the course of the season with different guys -- try easier, stay in the middle, get on base, utilize your skills and that kind of stuff. I just want him to think differently."
Myers responded with three doubles in his first three at-bats before going down swinging to end the fifth.
"I liked it, it was cool, first time there, pretty cool to lead off the game," said Myers of his first taste of the leadoff spot in his professional career. "Last year, I had terrible spring as well. ... Just got some good pitches today. Was able to put some good swings on them."
Desmond Jennings, normally the team's leadoff man, smiled when asked what he thought of Tuesday night's leadoff man: "Same thing you thought of him -- three doubles."
Bill Chastain is a reporter for MLB.com. This story was not subject to the approval of Major League Baseball or its clubs.