Oviedo arrives, ready to get to work for Rays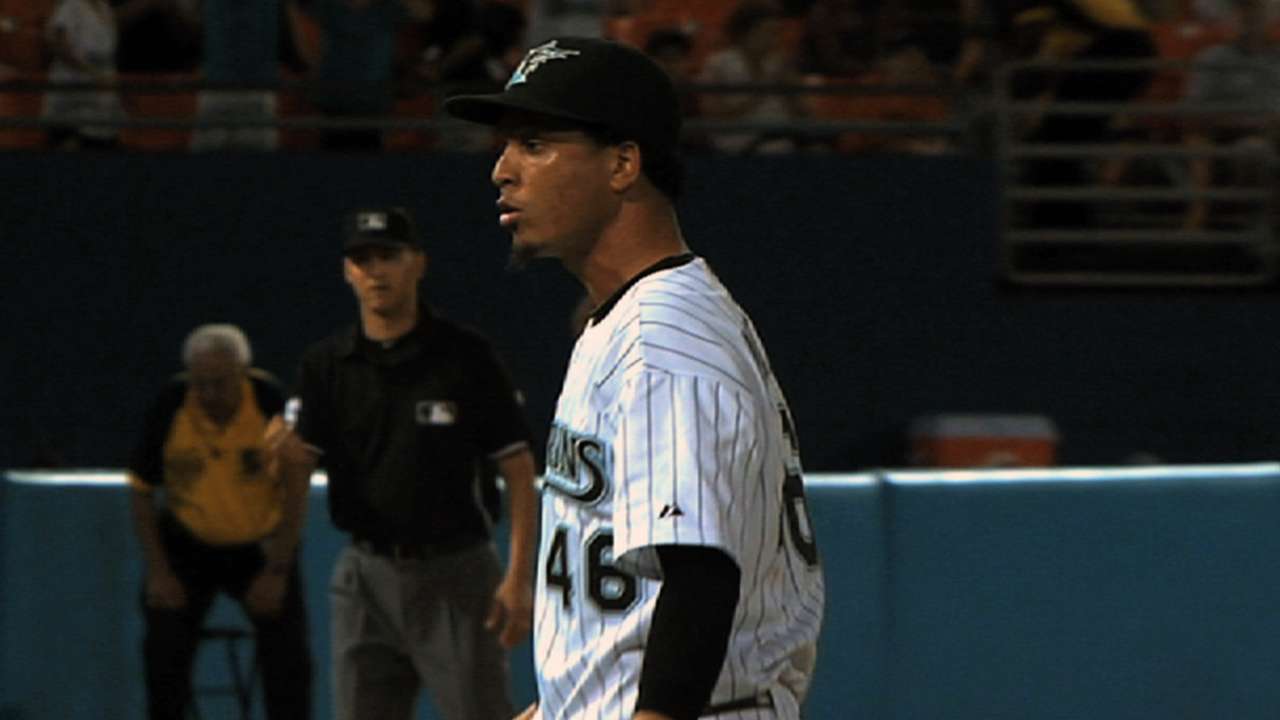 PORT CHARLOTTE, Fla. -- Joe Maddon said it best on Saturday, when the Rays' manager declared: "Oviedo's in the building."
Yes, Juan Carlos Oviedo finally reported to camp on Saturday after resolving his lingering visa issues in the Dominican Republic.
"I'm happy to be here," said Oviedo with Joel Peralta translating. "I was anxious to get here. I did not know what was going on. All I could do was wait for things to happen.
"... It was pretty tough sitting at home and not knowing when I was going to have the chance to come. The only thing I could do was work hard, practice hard every day so when I get here, I'm ready to go."
Right-hander Oviedo signed with the Rays prior to the 2013 season while recovering from Tommy John surgery, but he did not pitch for the Rays last year. The Rays re-signed Oviedo on Jan. 24 to a $1.5 million deal that can escalate to $2.9 million with incentives.
"When we signed Juan Carlos last winter, we felt that when he returned to health he could play a key role in our bullpen in 2014," said Rays executive vice president of baseball operations Andrew Friedman after re-signing Oviedo. "Observing his work ethic throughout the rehab process, and getting to know him as a person, has strengthened that feeling, and we're excited to have the chance to see this through."
If healthy, Oviedo will give the Rays another late-inning option out of the bullpen.
Oviedo threw a bullpen on Saturday and is tentatively scheduled to throw to hitters in a simulated game or during batting practice on Monday. Maddon emphasized that the training staff wanted to get a read on Oviedo's health status before pushing him too hard.
Oviedo, 31, is the pitcher formerly known as Leo Nunez. He last pitched in the Major Leagues in 2011, when he saved 36 games for the Marlins. In three years with the Marlins, he saved 92 games.
Oviedo was asked how close he felt to being as healthy as he was two years ago.
"As good as I feel, time will tell," Oviedo said. "My arm feels great. I'm ready to go. I think I need more pitching than anything."
Bill Chastain is a reporter for MLB.com. This story was not subject to the approval of Major League Baseball or its clubs.