For Rays prospect Kiermaier, offense is key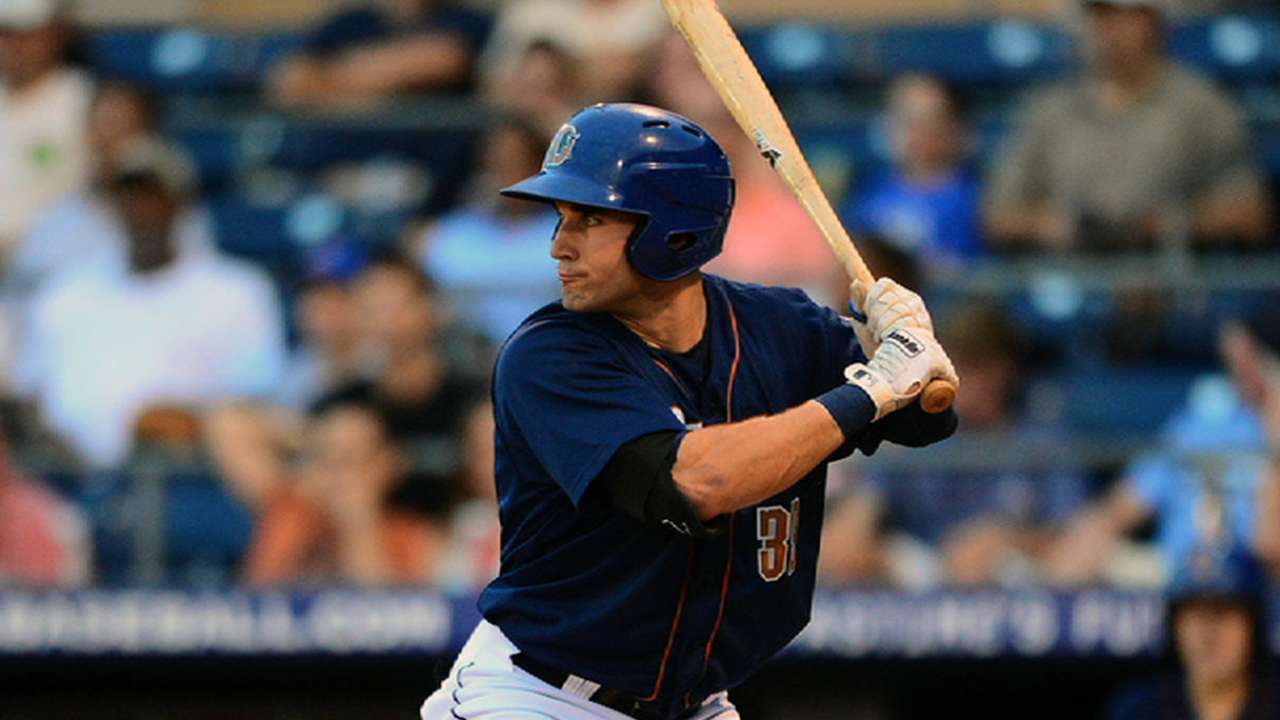 PORT CHARLOTTE, Fla. -- Kevin Kiermaier became one of Thursday's cuts when the Rays optioned him to Minor League camp.
Rays manager Joe Maddon was asked what he'd observed about the 23-year-old outfielder during camp.
"I think it's an offensive thing with him," Maddon said. "He's ready right now, defensively. There's really not a whole lot else I can say about his defense.
"The other thing is baserunning. Baserunning decisions, the ability to steal bases with his speed. Those are the kinds of things that are necessary for him. But primarily, I would say a consistent approach to the plate is what's going to get him to the big leagues sooner and stay there."
Kiermaier is remembered for being included on the Rays' playoff roster for last season's American League Wild Card Game against the Indians.
Bill Chastain is a reporter for MLB.com. This story was not subject to the approval of Major League Baseball or its clubs.