Visa in hand, Oviedo expected Saturday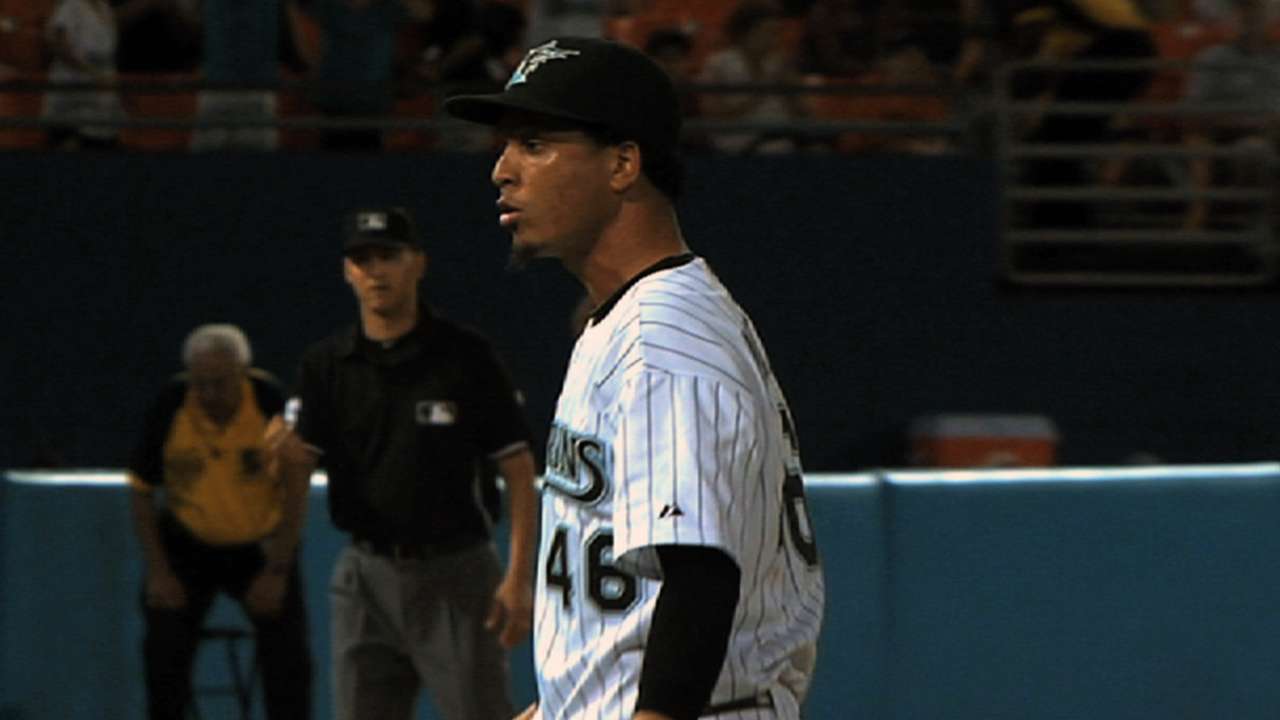 LAKE BUENA VISTA, Fla. -- Juan Carlos Oviedo has missed all of camp thus far due to visa issues. Now the veteran right-hander has his visa and is expected to be in camp on Saturday.
Heading into Spring Training, the Rays were expecting Oviedo to be one of the team's late-inning options. Manager Joe Maddon said he's eager to see how ready Oviedo is.
"Get him in some games," Maddon said. "We had researched it more before this actually occurred, and apparently he was actually throwing to hitters on the side, but not in any kind of game situation. He needs a game situation. I don't know how many times we'll get him out there."
Given the Rays' stage of camp, there are questions as to whether there is enough time for Oviedo to get ready for the regular season if he's not already.
Maddon believes the Rays will be able to get Oviedo four or five appearances, depending on his level of readiness. Maddon allowed that he is anxious to see how Oviedo looks, which will help him get closer to piecing together the Rays' Opening Day bullpen.
Bill Chastain is a reporter for MLB.com. This story was not subject to the approval of Major League Baseball or its clubs.