No chance for Seitzer to wow his dad again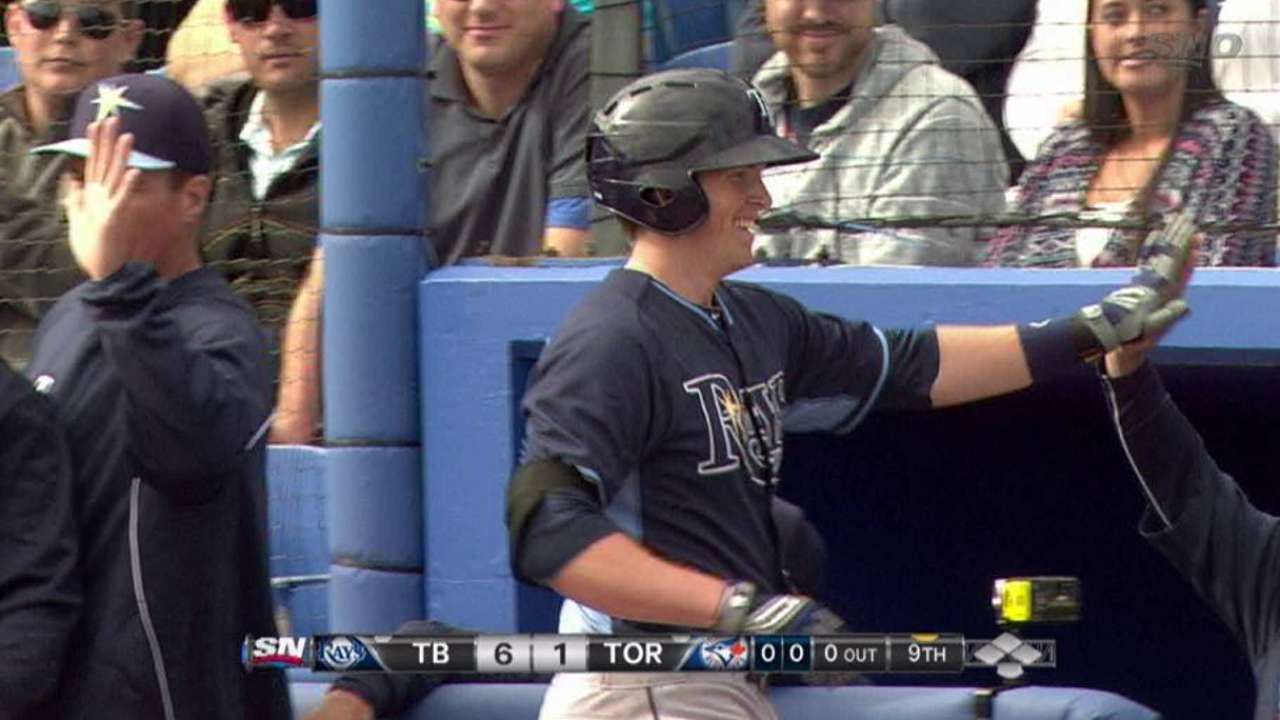 DUNEDIN, Fla. -- Cameron Seitzer did not make the trip with the Rays to Dunedin on Wednesday after the Minor Leaguer made a splash during his last visit to Dunedin on Friday.
Seitzer hit a two-run homer, his second in four at-bats with the Rays this spring, and what made the blast special was the fact it came in front of his father, Blue Jays hitting coach and former Major Leaguer Kevin Seitzer.
"It's at the point right now, they probably want him to get more at-bats down there [in Minor League camp]," Rays manager Joe Maddon explained. "How could he top [last week]? You don't want to go backwards in his daddy's mind. So let's let it rest right now in a positive way."
Bill Chastain is a reporter for MLB.com. This story was not subject to the approval of Major League Baseball or its clubs.