Zobrist makes road trip to get more at-bats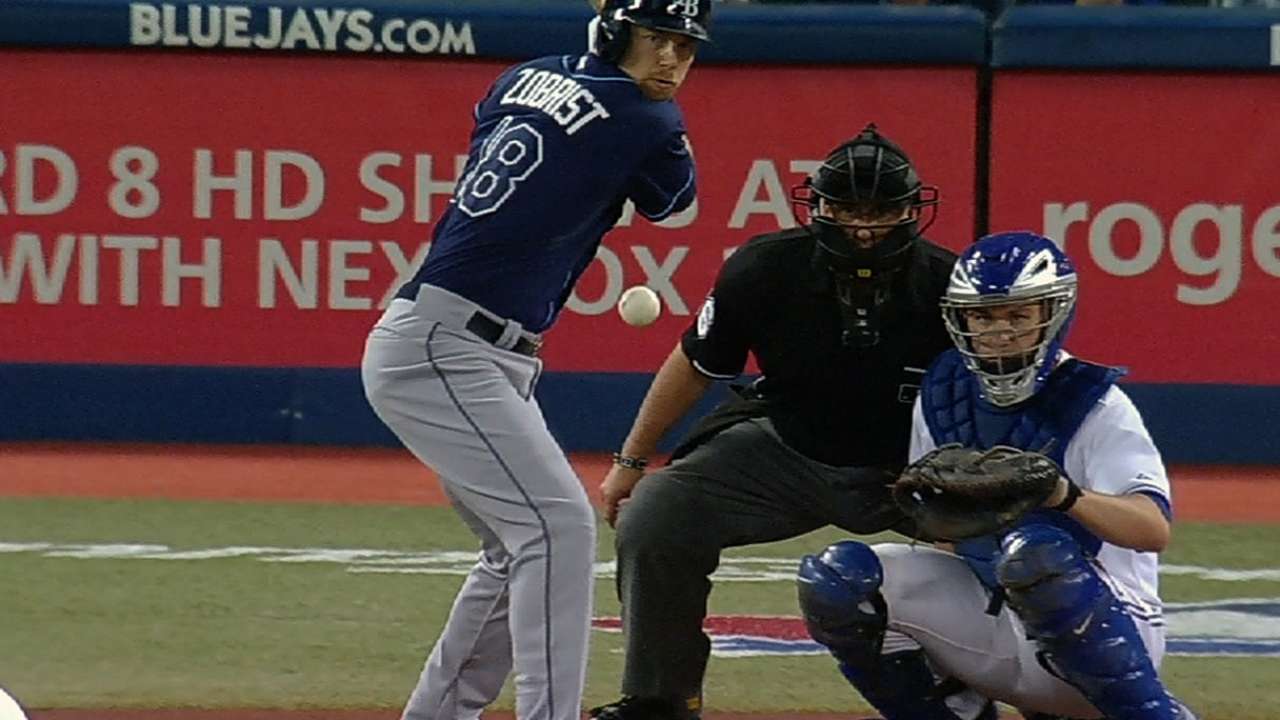 DUNEDIN, Fla. -- Ben Zobrist did what most veterans won't on Wednesday by making the road trip when the team traveled to Dunedin to play the Blue Jays.
Zobrist isn't one to pull rank anyway, but he needed to get the at-bats. Entering Wednesday's game, he had stepped to the plate just five times this spring.
Zobrist has been held back due to a stiff lower back and later a stiff neck. Now the veteran is in a situation where he needs to get at-bats wherever he can.
"We obviously want to try and hit the ground running [at the start of the season]," Zobrist said.
As far as a desired number of at-bats, the coaching staff has an idea about how many he needs to have to be ready.
"I just know in the past it's been 50 to 60 at-bats," Zobrist said. "... So I've got to catch up a little bit."
Rays manager Joe Maddon did not sound concerned about Zobrist's at-bats.
"We were talking about back-loading [his at-bats toward the end of Spring Training] anyway," Maddon said. "There's plenty of games left to start piling them up. We could also throw him over to the Minor League side to get him at-bats, too."
Bill Chastain is a reporter for MLB.com. This story was not subject to the approval of Major League Baseball or its clubs.