Oviedo still in Dominican Republic with visa issues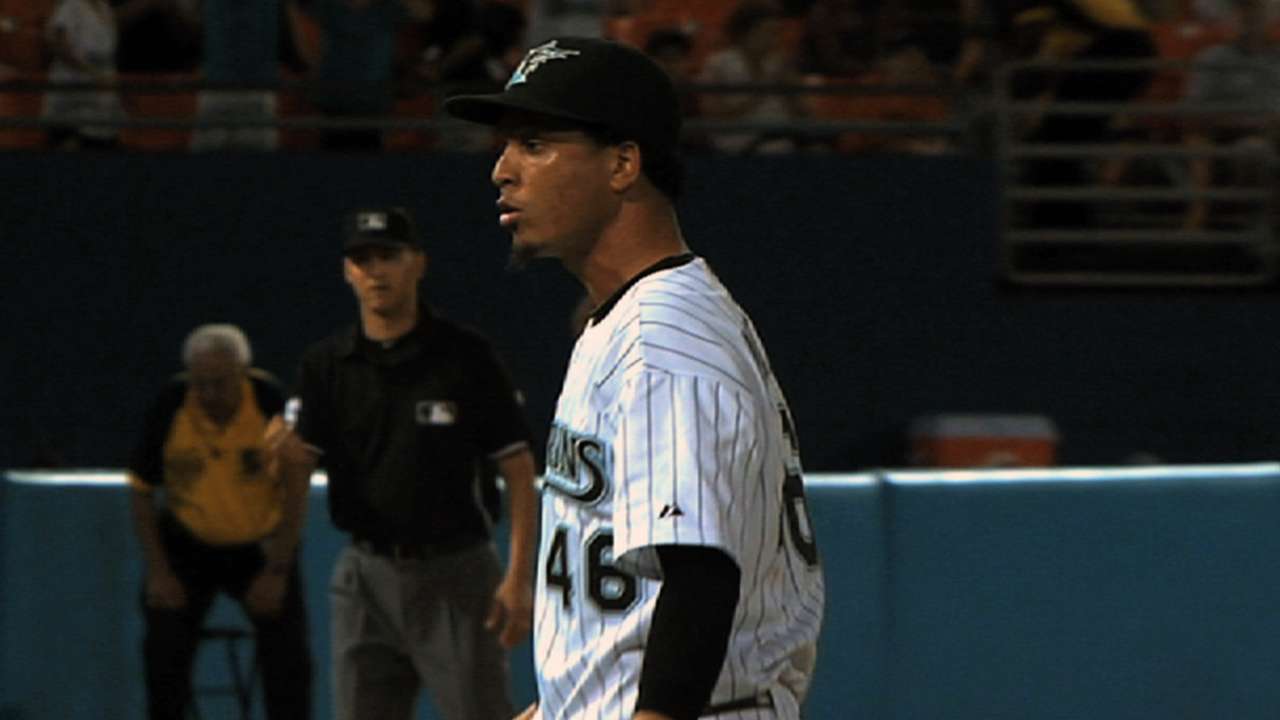 PORT CHARLOTTE, Fla. -- Juan Carlos Oviedo still has not reported to camp due to visa problems. Despite the delayed arrival by the veteran right-hander, Rays manager Joe Maddon does not see a problem, since Oviedo continues to work out in the Dominican Republic.
"As long as he's throwing down there, and I'm sure he's throwing against hitters," Maddon said.
"I'm not there yet regarding being concerned, but I was really anticipating that he would be here by now. It's just awkward that some guys get out and he can't get out. Who knows why. ... I'm at the intersection of 'I'm OK with this' and 'let's get this thing going.'"
When asked about a contingency plan in the event Oviedo is delayed much longer, Maddon would not get into any possible scenarios.
"I'm still counting on Oviedo being here and being ready," Maddon said.
Bill Chastain is a reporter for MLB.com. This story was not subject to the approval of Major League Baseball or its clubs.