Maddon praises Escobar's infectious energy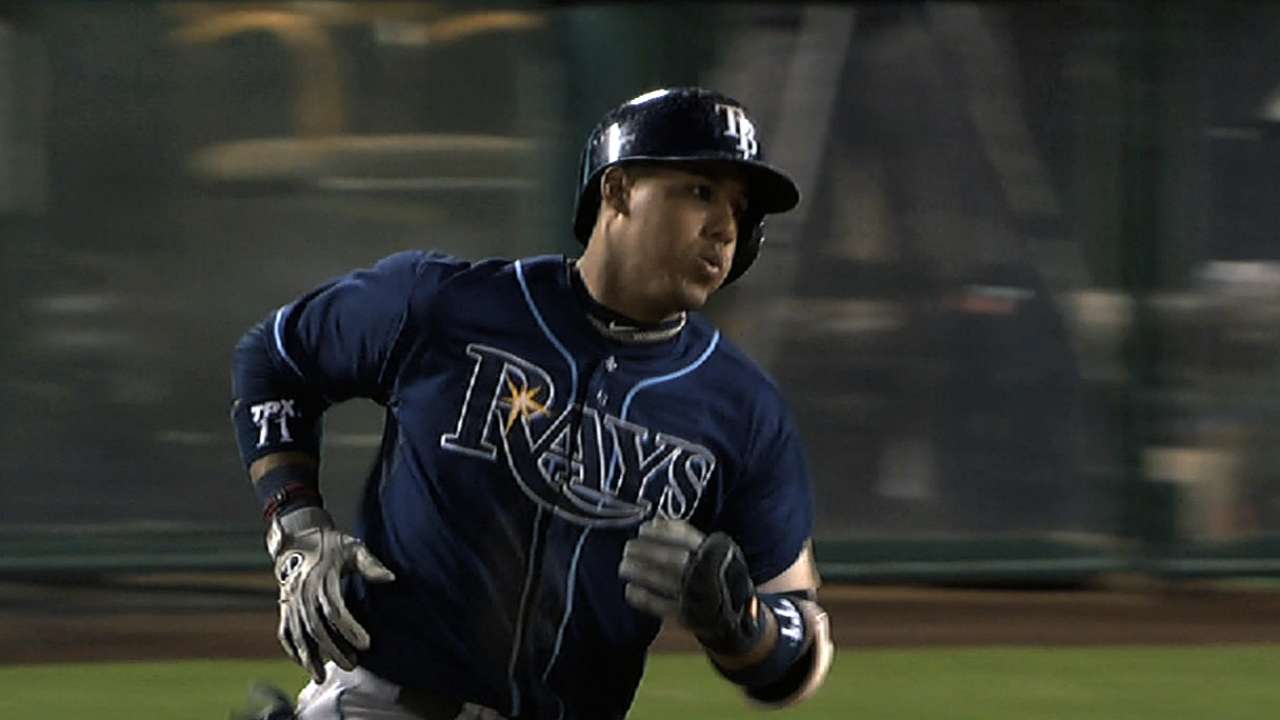 PORT CHARLOTTE, Fla. -- Yunel Escobar's first season as the Rays' shortstop proved to be a big hit, as the native of Cuba played above-average defense while hitting .256 with nine home runs and 56 RBIs.
Joe Maddon is the shortstop's biggest fan. Tuesday morning, the Rays manager waxed eloquently about the accuracy of Escobar's throws -- "I don't think I've ever seen throwing accuracy like that" -- and the hard contact he made with the bat last season, only to see many of those drives caught.
But Maddon got most excited while talking about the energy Escobar brings to the team.
"Daily energy," Maddon said. "He's like a socket -- you plug into it. The rest of the players can plug into him and he provides energy. And that's what he does. "He's got an incredible gift to love to play this game. He's got a joy about playing this game, and it's infectious. That's what really [stands] out. ... This guy is instant energy. They ought to do an energy bar, the Esco-Bar."
Bill Chastain is a reporter for MLB.com. This story was not subject to the approval of Major League Baseball or its clubs.