Zobrist rests stiff neck; DeJesus back in lineup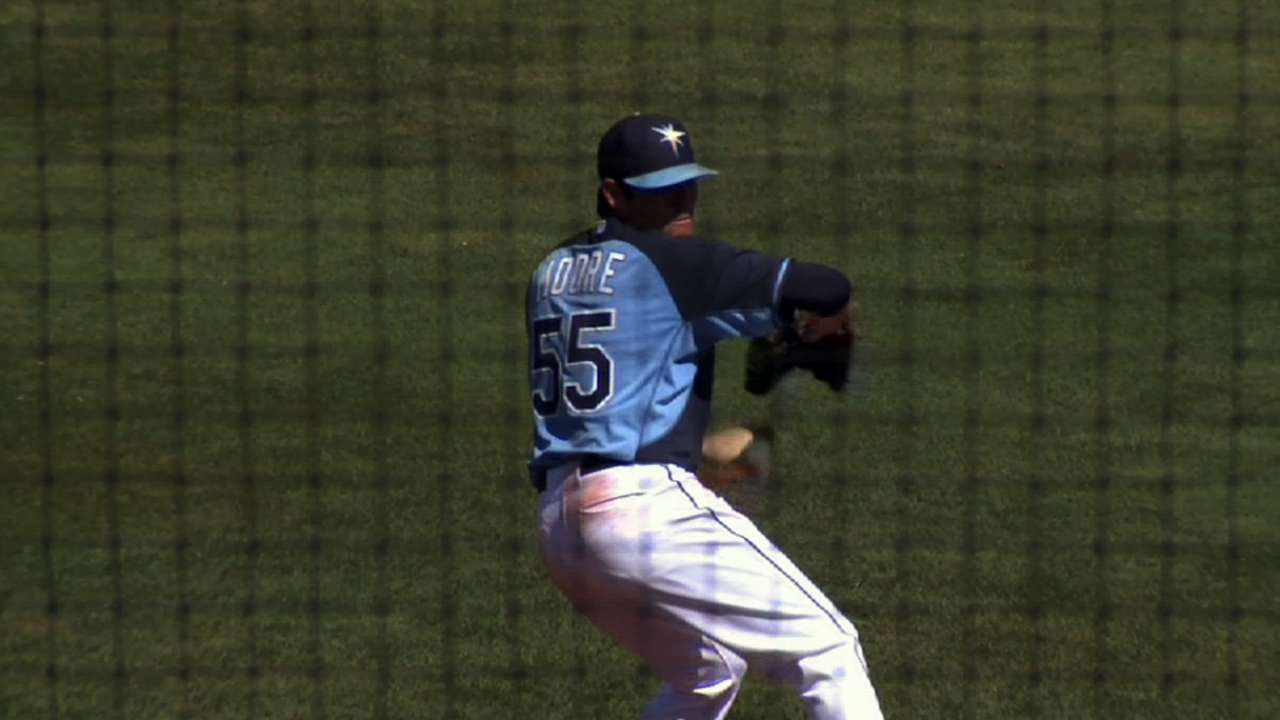 PORT CHARLOTTE, Fla. -- Ben Zobrist has not played since Wednesday due to a stiff neck.
But according to the Rays second baseman, the malady is nothing to worry about, even though he was not in the lineup Tuesday against the Twins.
"I could probably play today," Zobrist said. "But they said tomorrow they're going to have me DH so I can get four at-bats."
Tomorrow means Zobrist will board the bus and travel to Dunedin on Wednesday, where the Rays meet the Blue Jays in a 1:05 p.m. ET contest.
"I haven't gone on the road yet in Spring Training," Zobrist said. "I need to go on a couple of road trips, at least."
Zobrist said the stiffness on the left side of his neck began while in the batting cage prior to Saturday's game against the Pirates, when he had been scheduled to play before becoming a late scratch.
"That's when I felt a little something stiff there as I was turning," Zobrist said. "I just came inside and tried to roll it out that day and it didn't cooperate. Just been a couple of days -- a crick in my neck."
According to Zobrist, having stiffness in his neck is a significant impediment when he's hitting.
"I turn my back a lot when I hit, so I kind of need that range of motion to be able to hit normal," Zobrist said.
While Zobrist was not in the lineup Tuesday, he did partake in baseball activities.
The other injuries in camp have been of a minor nature as well.
David DeJesus (side soreness) was back in Tuesday's lineup after missing action and Joel Peralta (stiff neck) was ready for action after an early exit Saturday for precautionary reasons.
Bill Chastain is a reporter for MLB.com. This story was not subject to the approval of Major League Baseball or its clubs.