Maddon challenges Myers to win Gold Glove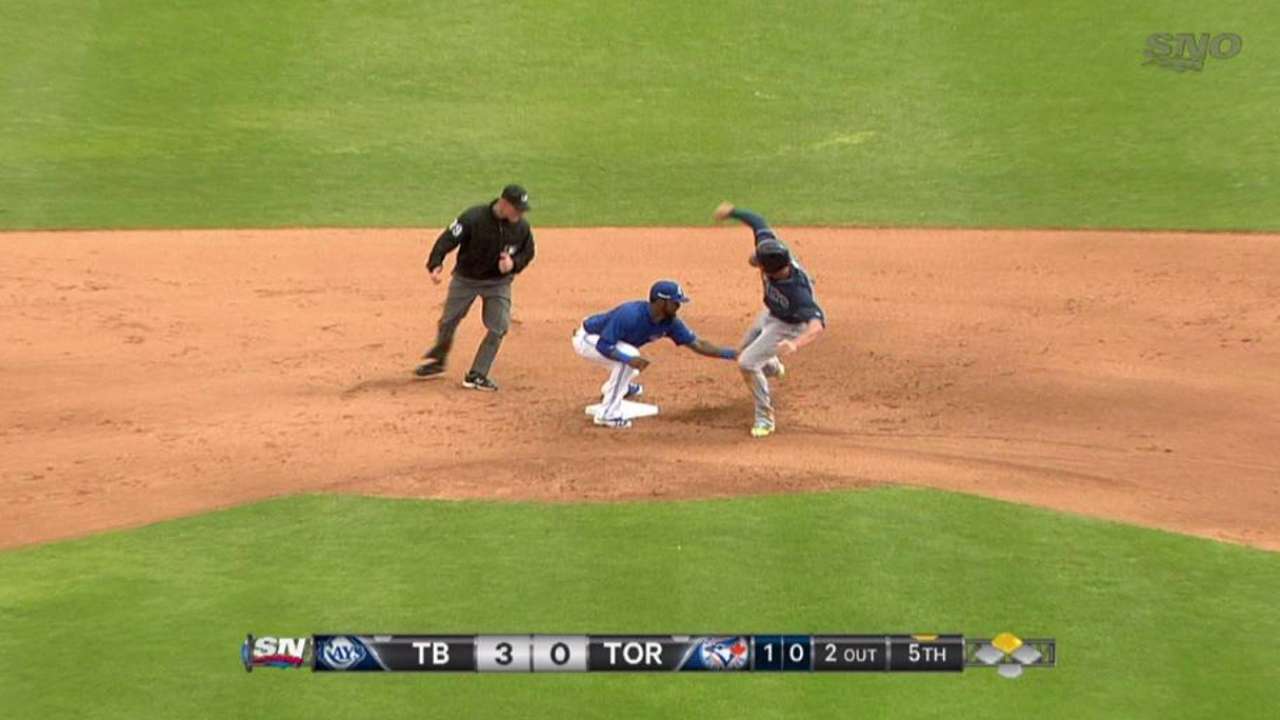 FORT MYERS, Fla. -- Outfielder Wil Myers is in the business of producing runs, but the Rays would like to see him increase his skill in preventing them. Manager Joe Maddon said Monday that he has challenged Myers, the reigning American League Rookie of the Year, to try to win a Gold Glove this season.
Myers, who batted .293 with 13 home runs for the Rays in 2013, was best known defensively for a gaffe on a fly ball against Boston in last year's AL Divisional Series, but Maddon said that was an isolated incident. This spring, when he's been watching Myers, Maddon has seen a potential plus defender.
"I don't think it's as much of a reach," he said. "As a coach, you go out there and you work with the guys and you're watching specific things. You're watching his feet and you're watching how quick he can be, how much ground he can cover. Then you watch his throwing and how the ball comes out of his hand. He has the potential. It's definitely in there. Now it's a matter of application. And then it comes down to the player believing it and the player wanting it. It's definitey within his ability to do that."
Myers, who began his professional career as a catcher in Kansas City's organization, has proven athletic and versatile enough to move around the diamond. He played third base briefly in Triple-A for the Royals, and he was also used in center field and in both outfield corners.
Last year, Myers spent most of his time in right field and at designated hitter, but the Rays also allowed him to start six games in center. Maddon doesn't just want Myers to defend well enough to get his bat in the game; he wants him to be hungry enough to be one of the game's best defenders.
And when he told the former third-round draftee that, he got exactly the reaction he wanted.
"He gave me the Ricky Bobby smile. [He said], 'I can do that,'" said Maddon. "He can do that. He's a really good athlete. He's got great instincts for the game. He runs well. His arm is throwing a lot better this year than I saw last year. There's no reason why a guy like that can pride himself and does not have an opportunity to win the Gold Glove. Physically, he's gifted. On defense, too."
Spencer Fordin is a reporter for MLB.com. This story was not subject to the approval of Major League Baseball or its clubs.