Maddon says Myers in mix to be regular DH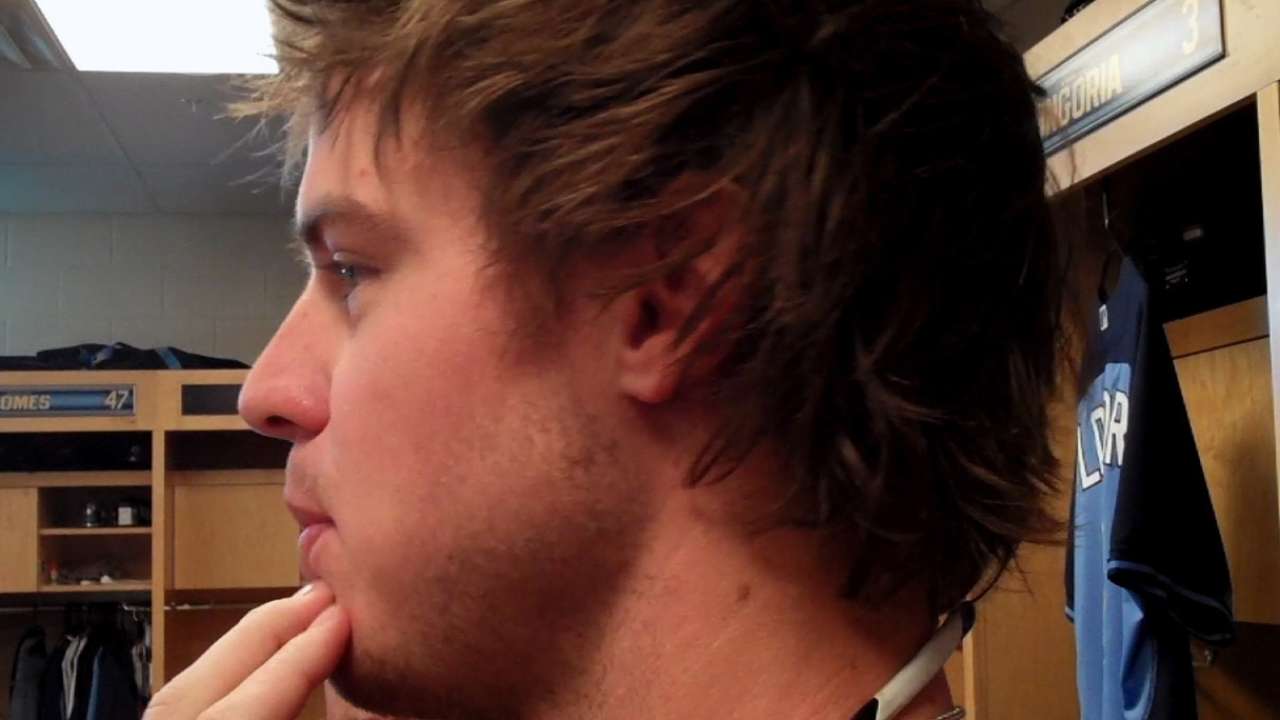 DUNEDIN, Fla. -- Wil Myers batted third in the order Friday while being used as the Rays' DH against the Blue Jays.
The Rays' situation at DH has been well documented this spring because the club does not have a true DH in camp as it had the past several years. The team has not had much luck using a full-time DH, so it has opted to go with a DH rotation this season. Rays manager Joe Maddon has noted that the slot would offer regulars in the lineup the chance to have a day off their feet while still getting their at-bats.
Maddon also said Myers could be counted on to be used regularly at DH.
"Part of it is, he doesn't mind," Maddon said. "You've got young players who really don't mind doing that. Just the mental part helps. They're not fighting it. They still would do it anyway, but the acceptance and willingness to do it helps somewhat."
Myers' defense still needs some tweaking, too, so the Rays are working to find a balance between using Myers at DH and in the field this spring.
"We're doing a lot of work [with Myers in the field]," Maddon said. "Drill work during camp, and he's already started to make some pretty good adjustments, I think."
Bill Chastain is a reporter for MLB.com. This story was not subject to the approval of Major League Baseball or its clubs.