Maddon says regular season will be real test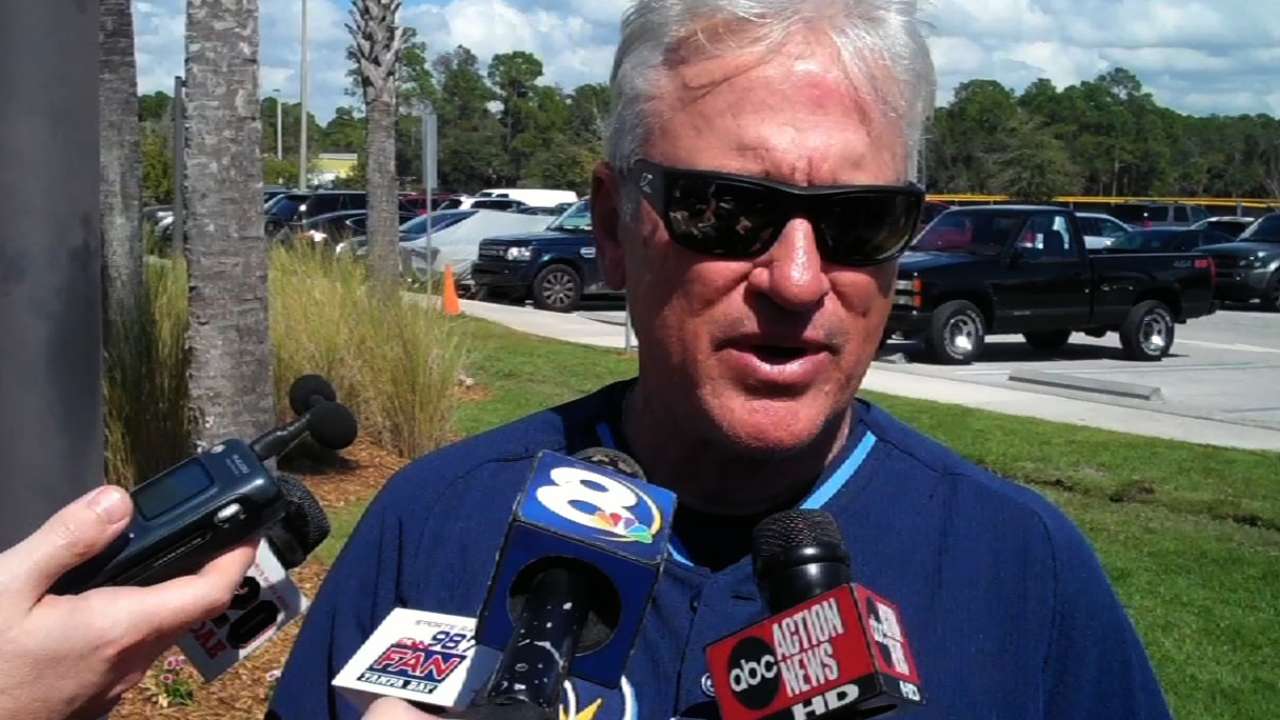 FORT MYERS, Fla. -- The Rays got their first chance to play against the defending World Series champions on Tuesday, but they insist that it's just another game. Tampa Bay will play Boston in five Grapefruit League games, but manager Joe Maddon doesn't see those games as a test.
"I don't put a whole lot of stock into that right now. In Spring Training games, you can be deceived by a lot of this stuff," Maddon said. "But when they're playing their normal guys, they're really good. We've got a lot of really good normal guys ourselves. When the season begins -- when you're playing teams of this caliber -- it's about making less mistakes and taking advantage of opportunities. All the cliches, but it's true because both teams are good and it comes down to that one break on a nightly basis."
That may be true, and every game may contain a bounce that can change the outcome. But one thing is certain: The Rays finished 5 1/2 games out of first place last season and played five games under .500 against Boston, underlining the importance of the games in this series and in the division.
Maddon spoke briefly about the hyper-competitive American League East on Tuesday, and he said that every team in the division will present a challenge. Maddon said Baltimore, New York and Boston all present threats and that Toronto may be dangerous precisely because it has been overlooked this winter.
But the bottom line, in Maddon's mind, is that the Rays need to execute better with the game on the line. Boston earned a 12-7 edge last season, but six of the games played between these two teams were decided by one run. Maddon, in this case, expects to see a lot more of those games in 2014.
"We need to do a little bit better job in the close games," said Maddon. "We did not hit their pitching very well. I think we pitched well against them and they pitched even better against us. I think we can expect a lot of the same. We've just got to figure how to win those close games late."
Spencer Fordin is a reporter for MLB.com. This story was not subject to the approval of Major League Baseball or its clubs.