Back in action, Zobrist feels 'great'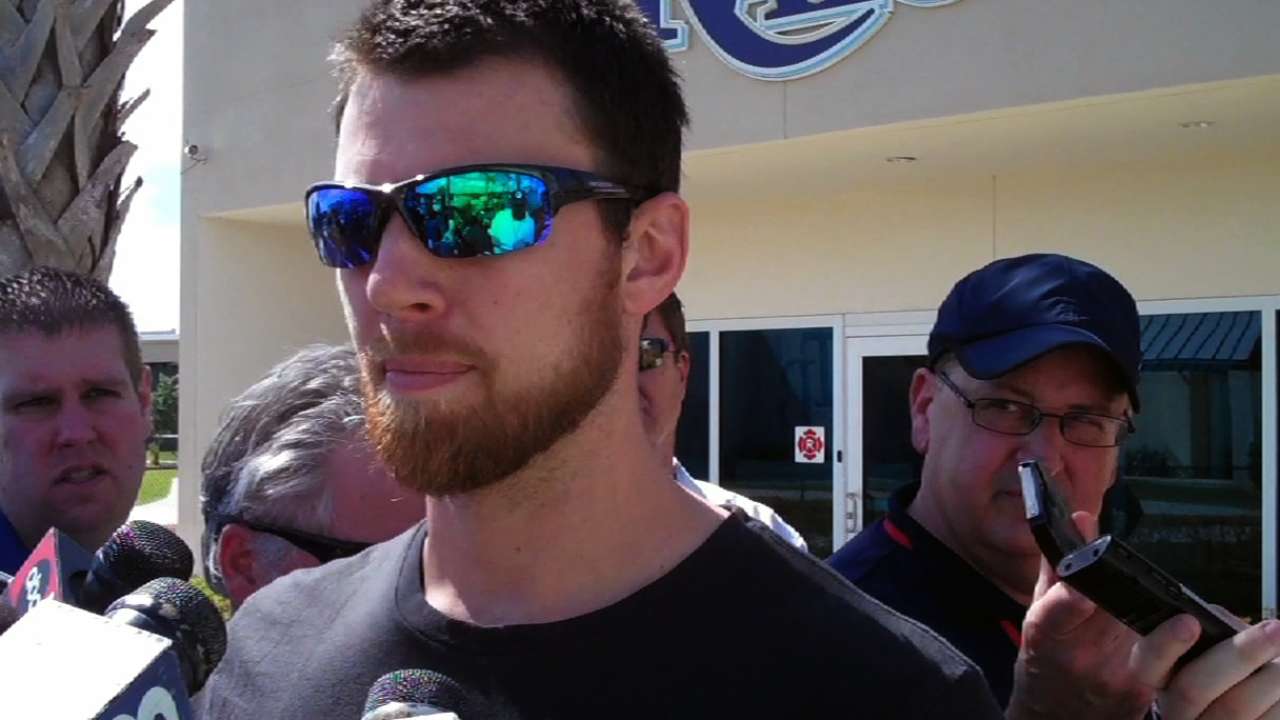 PORT CHARLOTTE, Fla. -- Ben Zobrist played three innings at second base on Monday in his first game of the spring when the Rays beat the Phillies, 6-1, at Charlotte Sports Park.
"I felt good today," Zobrist said. "It was good to get back out on the field and just get a little bit comfortable again and get back out there with the guys. So it was fun."
Zobrist experienced lower-back pain after lifting weights prior to the first day of camp and has been rehabbing since, dealing mostly with tightness rather than pain.
"Felt great in the field, felt good at the plate, swings, running, making throws," Zobrist said. "Anything I had to do today felt good, so it was a step, and I'll just keep gaining strength like everybody else."
Zobrist offered kudos to the training staff.
"They're the best," Zobrist said. "They know what they're doing. When they say 'take your time,' I listen to them. And it's just going to be nice to get back on the same schedule as everyone else."
Zobrist grounded out and flied out in two trips to the plate and said he felt "maybe a couple of games behind," before adding, "I won't feel that way in another couple of games here. I'll just feel normal."
"So, just takes a little bit," he said. "At this point, I'm just starting to think about my swing, timing, just getting comfortable at the plate and seeing some pitches. So it was good to finally get out there and see some different pitches and go from there."
Zobrist will not travel with the team to play the Red Sox in Fort Myers, Fla., on Tuesday, but he said he would be back in the lineup on Wednesday.
"That's what they said, just this week they're only going to play me in the home games," Zobrist said. "Keep me off the road, so I don't have to sit on the bus or in the car. Probably next week, it will be back to normal where they stop babying me a little bit."
Bill Chastain is a reporter for MLB.com. This story was not subject to the approval of Major League Baseball or its clubs.