DH by committee will allow respites from Trop's turf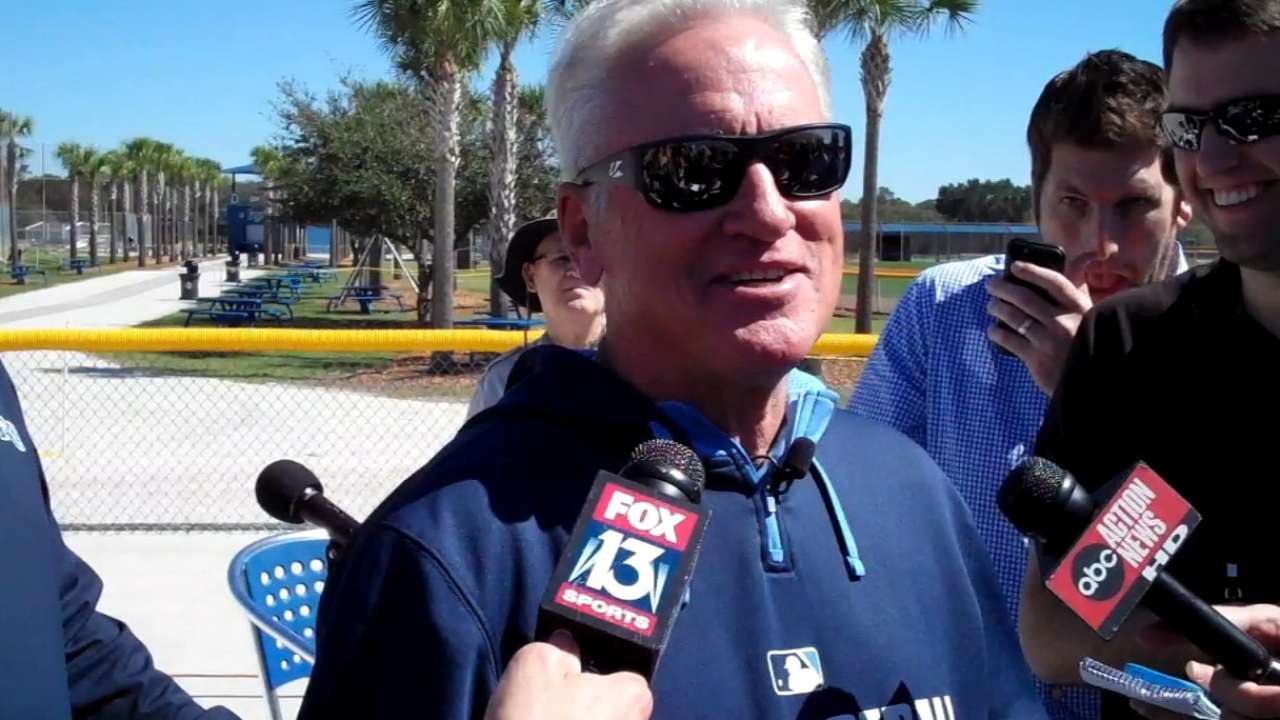 PORT CHARLOTTE, Fla. -- A nice aspect of having a designated-hitter-by-committee situation this year is the fact that it will afford manager Joe Maddon the opportunity to rest certain players and give them a night off of Tropicana Field's artificial surface.
"[Artificial surface] on our field, what are there? Two [fields with artificial surfaces] left? Us and Toronto?" Maddon said. "And you go up there, our turf is better than their turf, a little turf war. It's even more difficult when you go up there, but if you play back-to-back series down here and then Toronto, you can really beat your body up pretty good. So I think it's really important, long-term, season [to be able to get players off the turf]. … It's not an easy surface to play on."
While getting his players off the turf occasionally is a nice offshoot of having a DH by committee, it wasn't a factor in opting to go that direction while putting together this year's roster.
"It really didn't [play into it]," Maddon said. "I'm not here to tell you that it did. It was more or less, first of all, there aren't that many of those guys out there. Next, they're expensive. It just didn't fit into everything else we were doing. So the fact that we chose to do it this way, there's also the ancillary benefit, the fact that it does keep you off your feet."
Bill Chastain is a reporter for MLB.com. This story was not subject to the approval of Major League Baseball or its clubs.