McGee works to add effective curveball to arsenal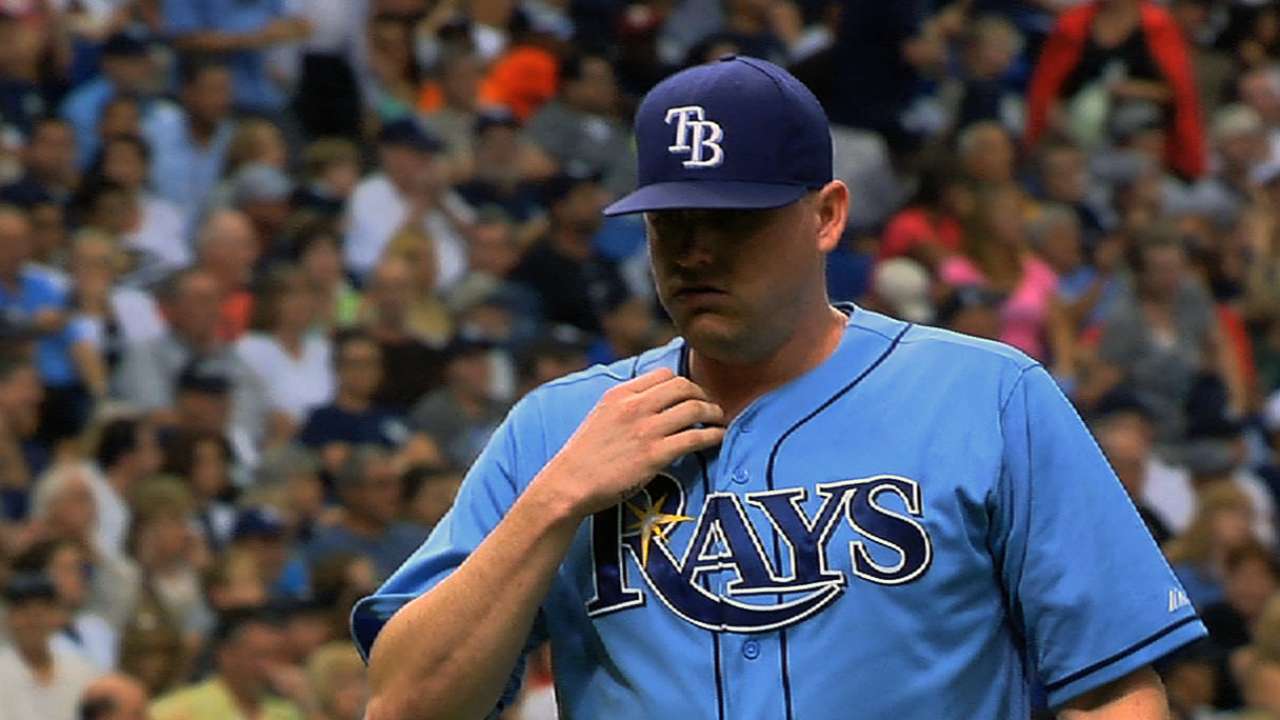 PORT CHARLOTTE, Fla. -- Jake McGee continues to work on a curveball that he plans to use as his offspeed pitch this season. The hard-throwing left-hander threw a scoreless frame on Saturday against the Pirates in which he allowed no hits, no runs and no walks, striking out one.
Rays manager Joe Maddon said Sunday that McGee's curveball looked "good" in the outing.
"You know, Jake can really spin a ball," Maddon said. "Even a couple of years ago when I first saw him, I thought that curveball had some potential, but you hear otherwise. It was a hard pitch for him to command. He might be a little more mature in how to gain a feel for it and understand it doesn't always have to be this magnificent curveball. It can just be a get-me-over curveball, a different look. Thrown in the right count and the hitter's not looking for it, you can pick up a nice strike here and there and put another thought in the hitter's head.
"That's what you're trying to do. It's not just about burying that nasty curveball. There are different degrees of an effective curveball."
Even without a secondary pitch, McGee is pretty impressive throwing just a fastball, which is understandable since his heater is of the 97-mph variety. But developing the pitch could serve as a real plus for the left-hander.
"Moving down the road, I've always felt that when his fastball is right about belly-button high and he's going to get a lot of swing-throughs, I kind of like that," Maddon said. "But there's going to be days when he doesn't have all of that going on. And just to throw something else [is important], and it's got to be a strike once in a while or the hitter's just going to say 'forget about it.'
"To gain a feel for that pitch as a strike then takes a little pressure off the other pitch. More thought in the hitter's head, and he becomes more difficult to face."
Bill Chastain is a reporter for MLB.com. This story was not subject to the approval of Major League Baseball or its clubs.