Maddon talks football, baseball with Kaepernick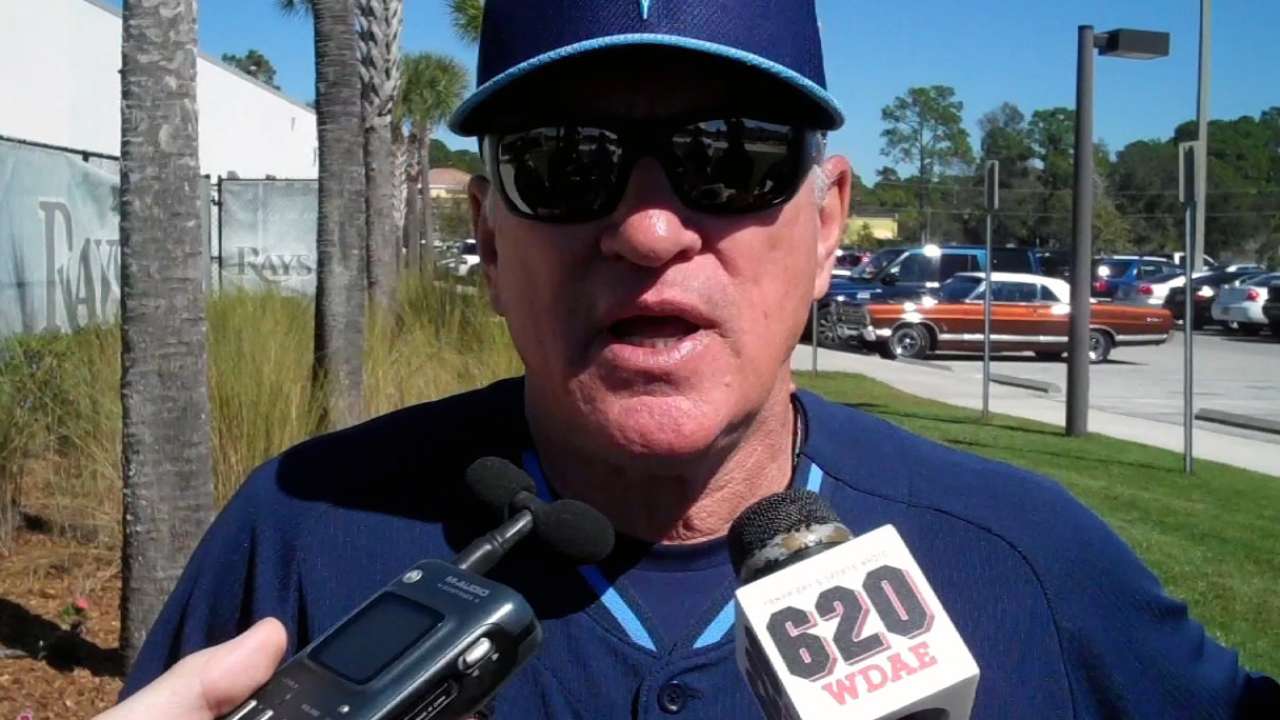 PORT CHARLOTTE, Fla. -- After Saturday afternoon's game against the Pirates in Bradenton, Fla., Joe Maddon attended a fundraiser in Tampa, where he met San Francisco 49ers quarterback Colin Kaepernick.
Of course, Maddon played quarterback at Lafayette College, which prompted the question of whether he happened to mention that fact to Kaepernick.
"I did, I dropped it on him," the Rays manager said with a smile.
The response prompted team spokesman Rick Vaughn to tease, "What a shock."
Once the resulting laughter stopped, Maddon went on to tell reporters that after going "there briefly" with Kaepernick, "we continued on and then we talked about him a little bit."
"He's really a nice fellow, easy to speak with," said Maddon, noting that he invited Kaepernick to visit with the Rays any time. "... Really a very nice young man."
Kaepernick once was a promising pitcher, which convinced the Cubs to take a chance on him with the 43rd pick of the 2009 Draft. Obviously, he chose to go another direction by choosing to pursue a football career. Could Maddon coax a couple of future innings here and there out of the strong-armed quarterback?
"Apparently he's been clocked as high as 94 or 95 [mph]," Maddon said. "We talked about that briefly, also. ... He'd be a free agent right now. He's got a great pitcher's body. He's really tall."
Maddon smiled when asked if Kaepernick talk might be considered tampering.
"I don't know what the legal ramifications are," Maddon teased. "It might be. I hope [general manager] Andrew [Friedman] doesn't get fined for all of this."
Bill Chastain is a reporter for MLB.com. This story was not subject to the approval of Major League Baseball or its clubs.