Hanigan, pitchers begin forming bonds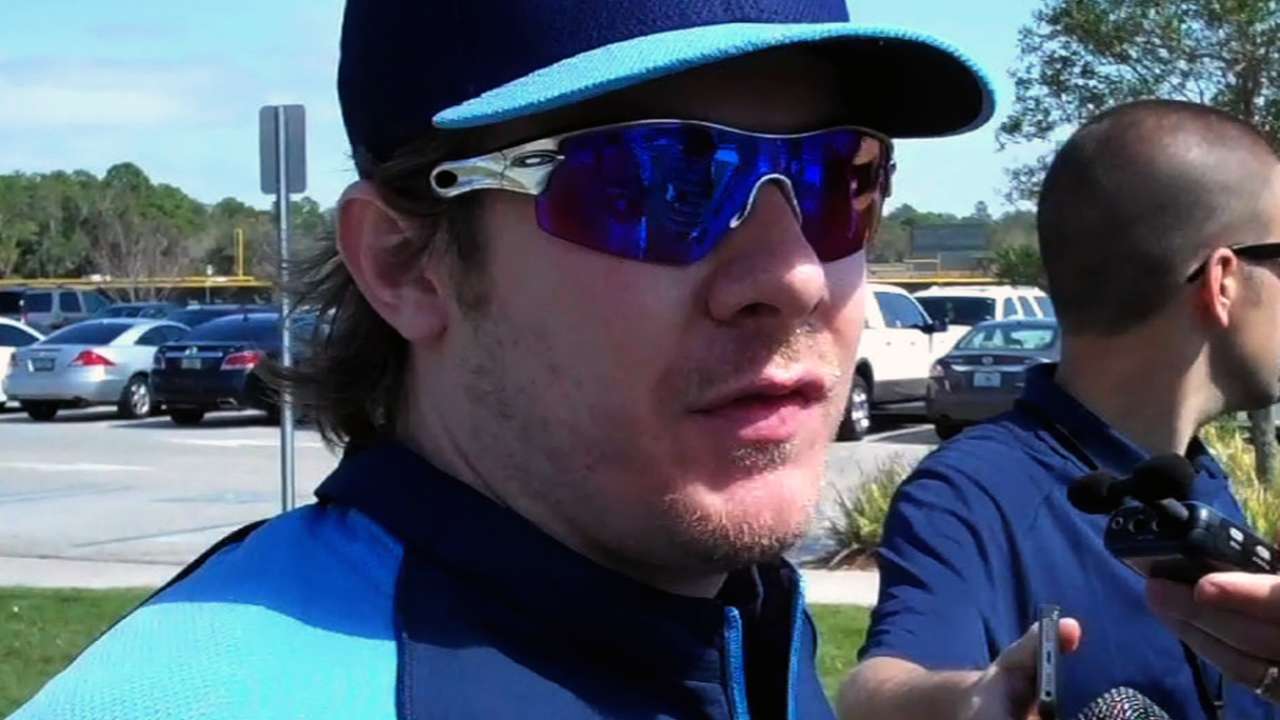 PORT CHARLOTTE, Fla. -- Tampa Bay has two veteran catchers in Jose Molina and Ryan Hanigan. Obviously, Hanigan is the newcomer, which means the pitching staff has been getting used to the new receiver, a sensation not unlike growing accustomed to a new dance partner.
Staff ace David Price didn't disagree with the dance partner analogy, and he went a step further by addressing who gets to lead.
"The catchers are the ones putting the fingers down, so I guess they get to lead, unless I'm out there calling my own pitches," Price said. "You hear that baseball starts and stops with the pitcher on the mound. That's very true. But if that catcher sits back there and doesn't put anything down, baseball doesn't really start. They're a very big key for us."
Price noted that being able to trust the catcher, then allowing him to take the thinking out of the equation, is a big part of the relationship.
"When you get out there, especially when you're competing on the mound, that's the last thing you want to be doing, is thinking a lot," Price said. "You want to react. And whenever you're going good, you're not thinking, you're reacting and making pitches. So if you can put the thinking part of it on our catchers, it just makes it a lot easier for everybody out there on the mound."
Hanigan will catch Price in a game for the first time on Saturday in Bradenton, Fla., when the Rays face the Pirates in a 1:05 p.m. ET tilt.
Bill Chastain is a reporter for MLB.com. This story was not subject to the approval of Major League Baseball or its clubs.