With visa issues resolved, Sandoval arrives at camp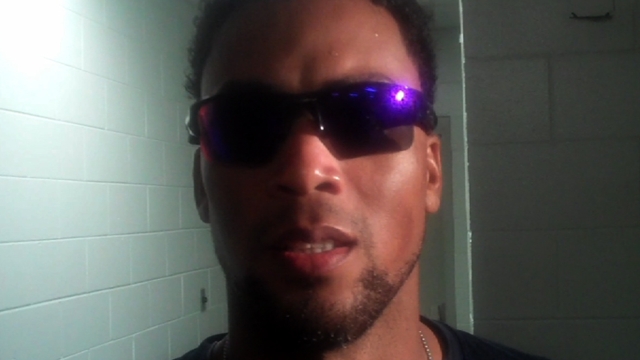 PORT CHARLOTTE, Fla. -- Juan Sandoval finally arrived to camp Thursday after struggling to get his visa.
"The process was just a little slow," Sandoval said.
Sandoval attributed the delay to the fact he did not sign with the Rays until late, which prevented the process from getting started.
"I'm here now and I'm ready to go," Sandoval said.
Sandoval said that the waiting has been frustrating.
"I want to be here as soon as possible, and it's almost been two weeks ago," said Sandoval, who noted that he actually arrived sooner than he thought he would. "Thank God that [visa] came through."
Though he hasn't been in camp, Sandoval has not been sitting idle.
"I was working, getting ready for whenever the call came," Sandoval said. "I was waiting, but at the same time I was getting better and better, staying in shape. I've been throwing. ... It's not the same thing [as being here], but it's close."
Sandoval proved to be the story of last year's camp when he showed and detailed his journey as a pitcher playing while being blind in his right eye. He spent last season in the Rays' organization, starting at Double-A Montgomery and finishing at Triple-A Durham. He re-signed with the team as a Minor League free agent on Jan. 22.
Juan Carlos Oviedo and Wilson Betemit are now the lone players not yet in camp; both are being held up by visa issues.
Bill Chastain is a reporter for MLB.com. This story was not subject to the approval of Major League Baseball or its clubs.