Jennings set to contribute however team needs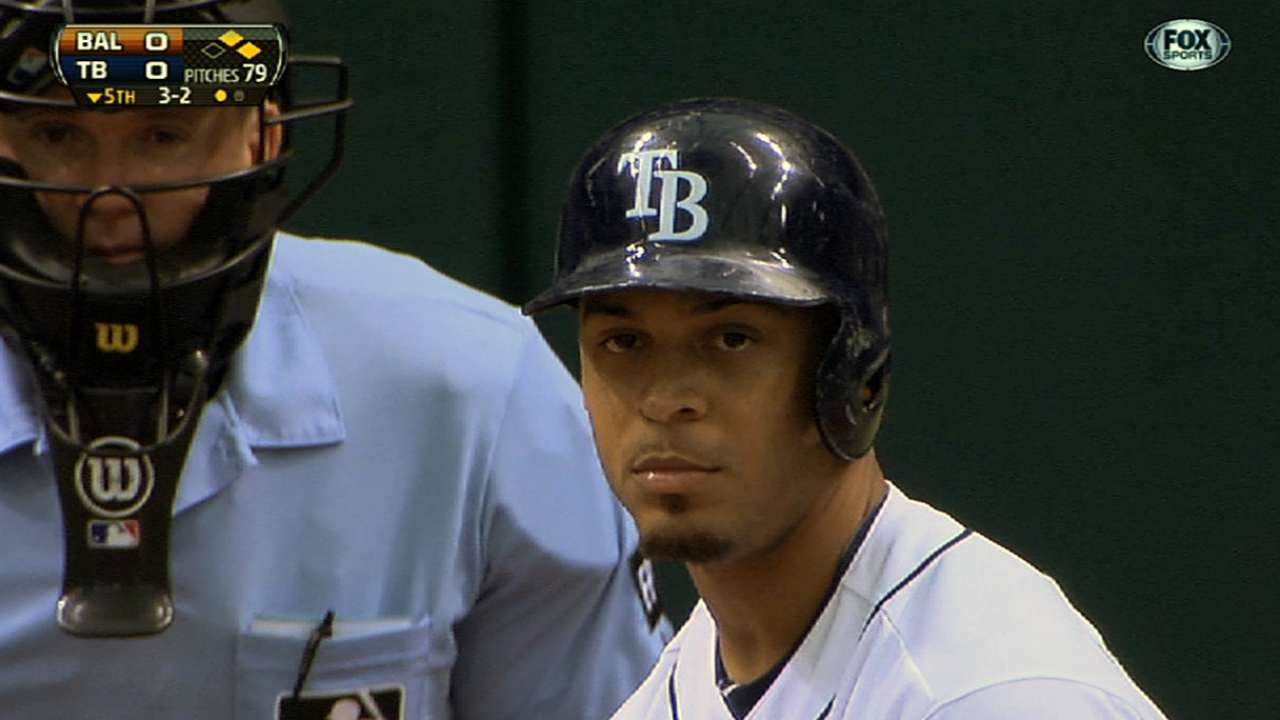 PORT CHARLOTTE, Fla. -- Center fielder Desmond Jennings allows that he's packed on some weight since the 2013 season ended, but he will not divulge how much.
"Every spring I probably lose about 10 pounds, so I feel like I'll be around [the weight] I want to play at about the time the season starts," said Jennings, who noted that he didn't do anything different during his offseason workouts.
Jennings, who arrived at camp on Monday, is pleased with the work done by Rays management during the offseason.
"It just brings a smile to your face when you hear about it, you read about it," he said. "When I heard about [James] Loney [re-signing], I called him right then. I was like, 'Yes!' It makes you feel good. I feel really good about the team, the team they've put together to try and help us win."
Manager Joe Maddon would like to see Jennings return to the leadoff spot, even though Jennings has looked comfortable hitting farther down in the order, too.
For his part, Jennings isn't too concerned where in the order he hits.
"If [the leadoff spot is] where I need to be to help us win games, wherever," he said. "If it's first, if it's sixth, wherever I need to be. Whatever the best spot is for me to help the team win, I'm all in."
Bill Chastain is a reporter for MLB.com. This story was not subject to the approval of Major League Baseball or its clubs.