Upbeat Rays hold informal workouts in St. Pete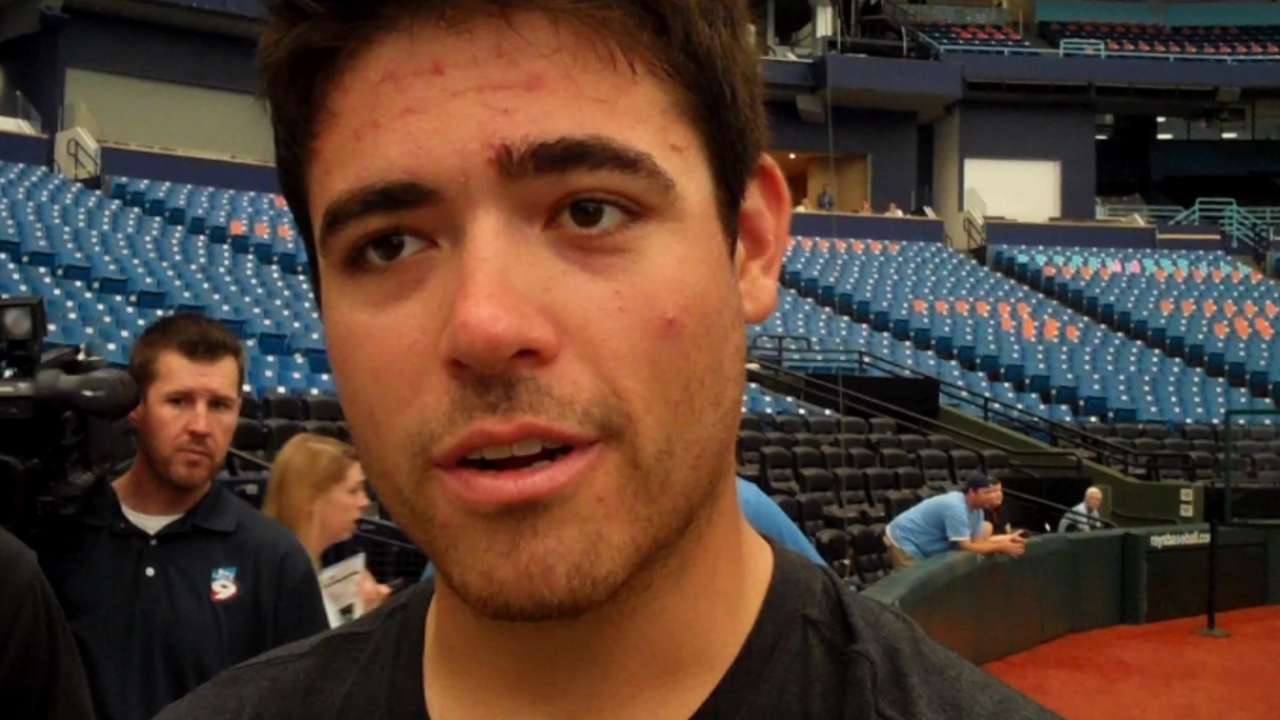 The mood of the group could be described as upbeat, particularly about the prospect of David Price returning to the team this season.
"He's kind of been the man at the helm for us," Moore said. "And he's definitely the leader in the clubhouse. So we're looking forward to getting behind him again."
Derek Shelton also was present Wednesday, and the Rays' hitting coach was asked about American League Rookie of the Year Award winner Wil Myers avoiding the dreaded "sophomore jinx."
"I think the biggest thing we have to make sure of is that he doesn't try to do too much and go outside what he does well," Shelton said. "I think a lot of people who get into situations do so when they try to do things other than what they have done that has made them successful. But I'm not concerned about it with Wil. He's a confident kid and extremely talented. So I think he's going to build on what he did last year."
The trucks have already been packed for Port Charlotte, Fla., where the team will soon begin Spring Training. Tropicana Field will be shut down for workouts after Monday. Most players will take Tuesday off before heading south toward the Charlotte Sports Complex, where the Rays will begin their sixth Spring Training in Port Charlotte. Pitchers and catchers report on Feb. 14; they will hold their first workout on Feb. 15.
Bill Chastain is a reporter for MLB.com. This story was not subject to the approval of Major League Baseball or its clubs.