Hellickson keen on giving back at Pitcher Perfect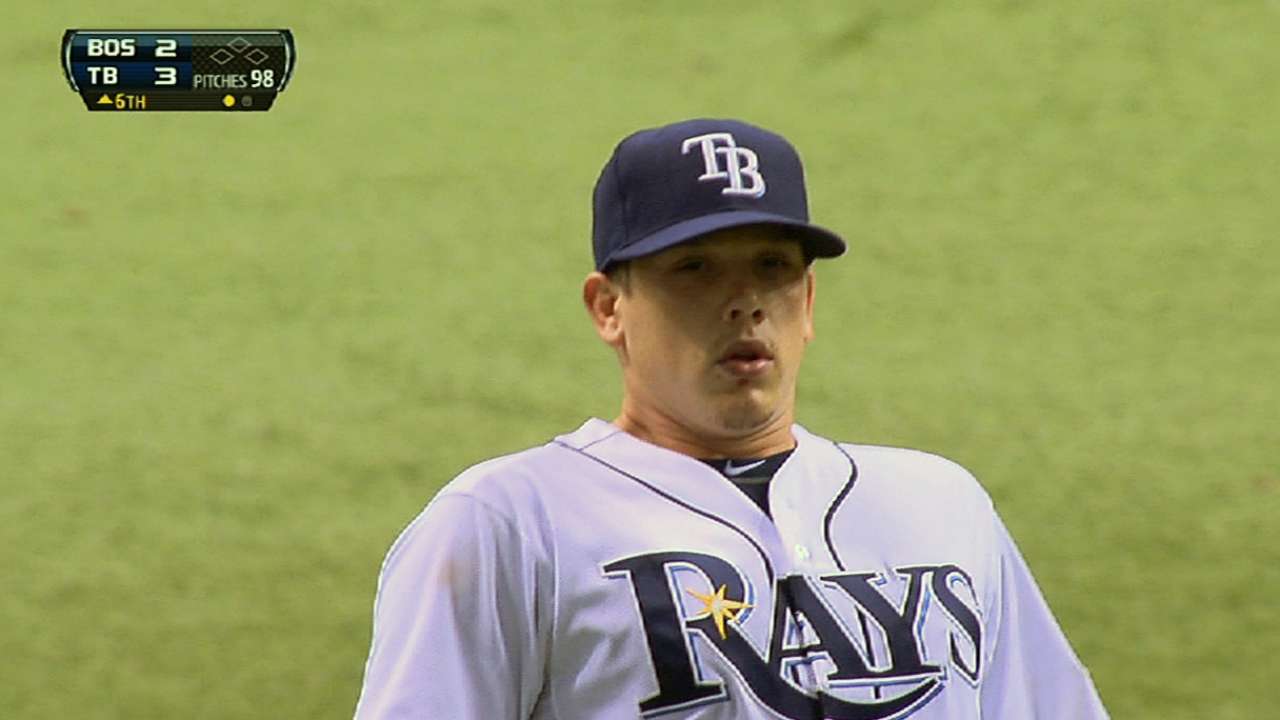 ST. PETERSBURG -- Central Iowa kids have a chance to learn from Jeremy Hellickson, the Rays right-hander who hails from the area, while helping support Kids Living Brave at the second annual Pitcher Perfect event on Jan. 25 in Johnston, Iowa. Hellickson will help kids ages 8 through 18 to sharpen their skills at a pitching clinic hosted, staffed and sponsored by Grand Slam USA.
"I love hanging out with the kids, they remind me of myself at that age," Hellickson said. "It also feels really good to support these kids and have some fun with them, because they are so full of life and joy, and to see them smile makes me smile."
All proceeds from Pitcher Perfect support Kids Living Brave, a nonprofit organization that supports families with children fighting cancer. Hellickson is a longtime family friend of Jack and Pam Cooper of Johnston, who founded Kids Living Brave in 2011.
Registration is available online at KidsLivingBrave.org. Attendees will receive a T-shirt and an autographed photo of Hellickson. They will also take an individual photo with him, which is available for purchase online after the event.
Bill Chastain is a reporter for MLB.com. This story was not subject to the approval of Major League Baseball or its clubs.