Niemann, Fuld both open to return to Rays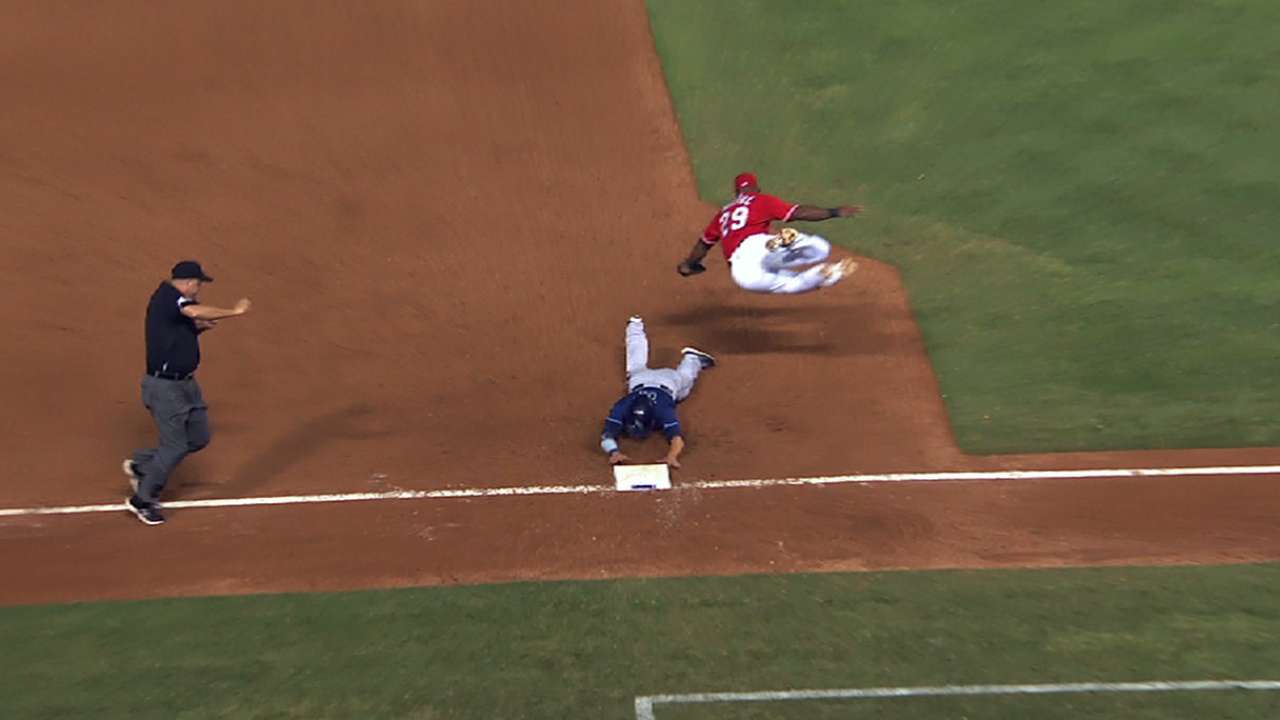 ST. PETERSBURG -- Jeff Niemann, who underwent right shoulder surgery at the beginning of the 2013 season, is a free agent after the Rays outrighted him earlier this offseason.
Niemann, 30, who made $3 million in 2013, would have been arbitration-eligible for the third time this offseason. If Tampa Bay was to try to bring him back now, it would have to sign him as a free agent. The Rays' No. 1 pick in the 2004 Draft did not rule out the possibility of returning to Tampa Bay.
"Right now, every door is still open for me," said Niemann, who continues to rehab his shoulder. "We're starting the second part of the throwing program, which is going to lead into a mound progression to where I'm competition-ready and where I can show something."
When asked about the time element for his return, Niemann expects to be back by the second half of the 2014 season.
"Right now we're just kind of getting back into it," Niemann said. "Everything is going good, following the program. We've got a six-week long-toss program, then we get on the mound and start building from there."
Sam Fuld was not tendered a contract by the Rays, which allowed him to become a free agent. Like Niemann, the popular outfielder said he would consider a return to Tampa Bay.
"Yeah, yeah, I definitely would if the opportunity was there," Fuld said. "If I felt like the opportunity there was good, I would not hesitate at all to sign back with them. I've got nothing but good experiences with the Rays."
Currently, Fuld said he is not close to signing a deal with any team, though there has been interest from a host of clubs.
"Nothing has really developed over the last couple of weeks," Fuld said. "So I'm just kind of waiting. I don't seen anything happening too soon, but it's all unpredictable."
Bill Chastain is a reporter for MLB.com. This story was not subject to the approval of Major League Baseball or its clubs.