Maddon addresses Myers' impact on Rays
Maddon addresses Myers' impact on Rays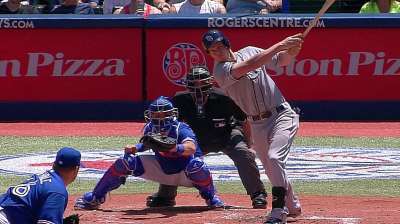 BOSTON -- The Rays have gone 22-8 since Wil Myers joined them on June 18 -- 20-8 when he's in the lineup -- and manager Joe Maddon was asked recently about Myers' impact on the team.
"Obviously, he's really contributed offensively," Maddon said. "But I think the residual effect is that he's had a great impact on our pitching."
Maddon smiled at his comment, since the Rays' pitching has been remarkable of late.
"Our pitching has been outstanding," he added. "So I think he's been able to supply that extra run now and then. ... For the most part, I think, his arrival here coincides with the pitching. Also, he has really contributed."
Maddon believes that Myers "lengthens" the lineup.
"Provides protection," he said. "There's no question about that. But primarily, I think it's us getting back to our roots. Pitching and catching the ball."
Myers deferred credit regarding his impact on the team.
"I just think it's the all-around team," Myers said. "I don't think it's just me at all. I know it's not just me. Our team's playing well. Everybody's getting along well. Our clubhouse is great. It's just, all in all, a good team effort."
When asked if he is pleased with his own play, Myers said he feels fine, but added, "There's still some adjustments I'm making here. But I feel good at the plate right now. ... I felt good before the break. I'm just getting better pitches to hit right now, and luckily, I'm putting good swings on them."
Bill Chastain is a reporter for MLB.com. This story was not subject to the approval of Major League Baseball or its clubs.