Maddon finally able to set rotation after rain, injury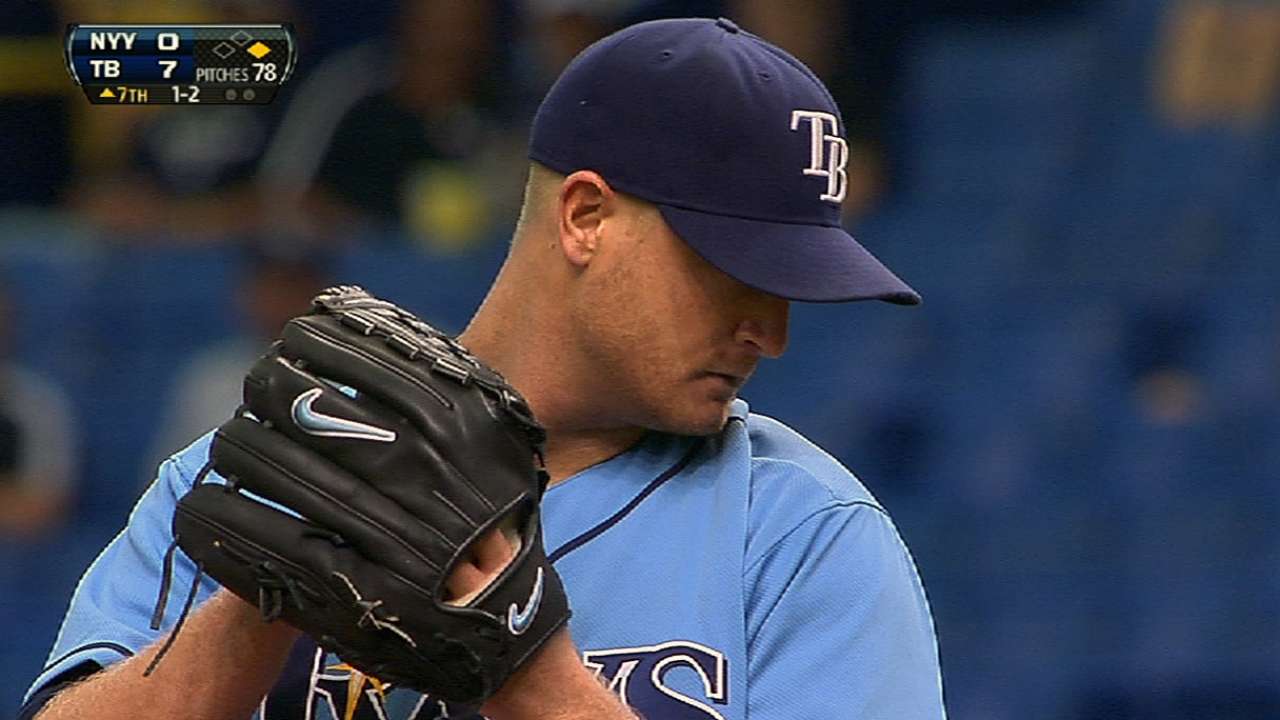 CLEVELAND -- At last, the Rays appear to have their pitching staff in order. An overworked bullpen and nearly five hours of rain delays on Friday night combined to wreak havoc on both the starters and relievers.
Manager Joe Maddon anticipated the back end of his bullpen would be at full strength for Sunday's series finale in Cleveland. The skipper also reshuffled his rotation.
Matt Moore, who tossed one inning before the skies opened on Friday night, will pitch Tuesday's series opener in Detroit. Alex Cobb, who has been dealing with a cut on the middle finger of his pitching hand, will toe the rubber on Wednesday, and Roberto Hernandez will be pushed back until Thursday.
Maddon said Moore could have pitched on Sunday, if needed, but the Rays were set with Jeremy Hellickson.
"It worked out pretty well," Maddon said. "In spite of all the craziness, it's OK."
Cobb threw a bullpen session on Saturday and reported no pain. He threw all fastballs, but also tossed a few flat-ground curveballs. Cobb first suffered the injury when pitching against the Yankees on May 26.
"The finger issue seems to be getting a lot better," Maddon said.
Zack Meisel is a reporter for MLB.com. Follow him on Twitter @zackmeisel. This story was not subject to the approval of Major League Baseball or its clubs.