Rays think 'Spider-Man' Joyce belongs on blooper reel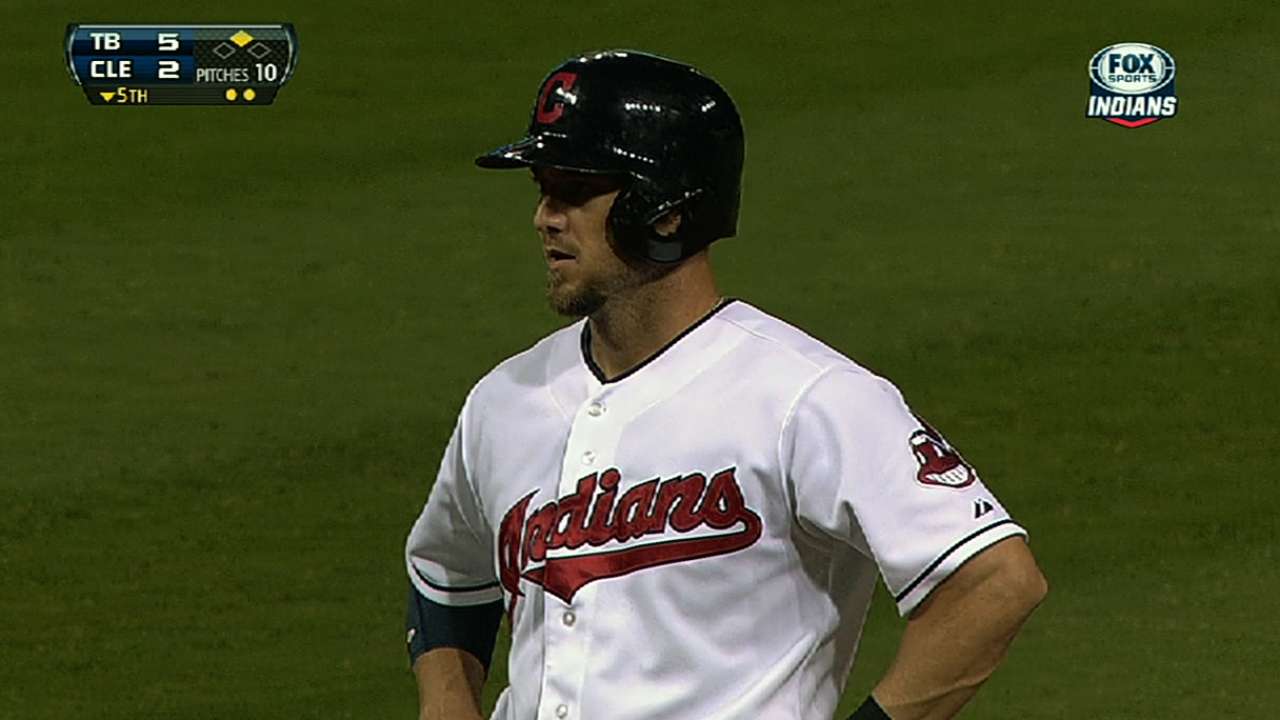 CLEVELAND -- The Rays have a superhero on their team, and they want him to get more face time.
The Indians' lone hit during Friday's water-logged contest caromed off the lower back of right fielder Matt Joyce, who was scaling the wall to make the catch. The effort led to manager Joe Maddon referring to Joyce as "Spider-Man" after the game.
The jesting didn't end there. One player even taped a glove to the back of Joyce's jersey.
Teammate Kelly Johnson campaigned to have Joyce's play merit more exposure on blooper reels.
"I've been on the '[ESPN] Not Top 10' plenty of times," Johnson said, "so speaking as someone who has had to laugh at himself, I think that definitely needs to make its way on there."
Johnson did, however, sympathize with his fellow outfielder.
"He's trying to be aggressive and make a play," Johnson said. "It's hard sometimes to shut that off and take a step back and imagine if you have a really legitimate chance to catch it. You always think you have a chance to catch it. It's part of being competitive."
Zack Meisel is a reporter for MLB.com. Follow him on Twitter @zackmeisel. This story was not subject to the approval of Major League Baseball or its clubs.