Prospect Myers heating up in Triple-A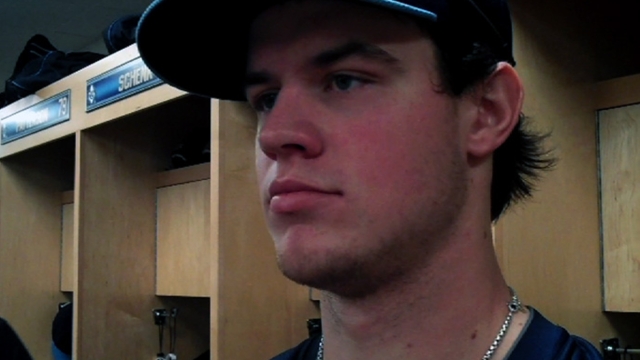 MIAMI -- Wil Myers hit his eighth and ninth home runs of the season for Triple-A Durham on Tuesday night in the Bulls' 9-8 win over Buffalo.
Myers, who was the marquee player the Rays received from the Royals in the trade that sent James Shields, Wade Davis and Elliot Johnson to Kansas City, now has five home runs and 16 RBIs in his last seven games, including a stretch of four multi-hit games entering Thursday.
He had an RBI double on Wednesday, and is now third in the International League with 41 RBIs.
Alex Colome, who saw Tuesday night's game as a member of the Bulls, gushed about Myers' talents.
"Oh, he's good," Colome said. "He's really good. Last night he got two home runs. Big home runs. He's a good guy. Good teammate. He work really hard. He's ready."
Bill Chastain is a reporter for MLB.com. This story was not subject to the approval of Major League Baseball or its clubs.