Designated hitter Scott will likely sit in Miami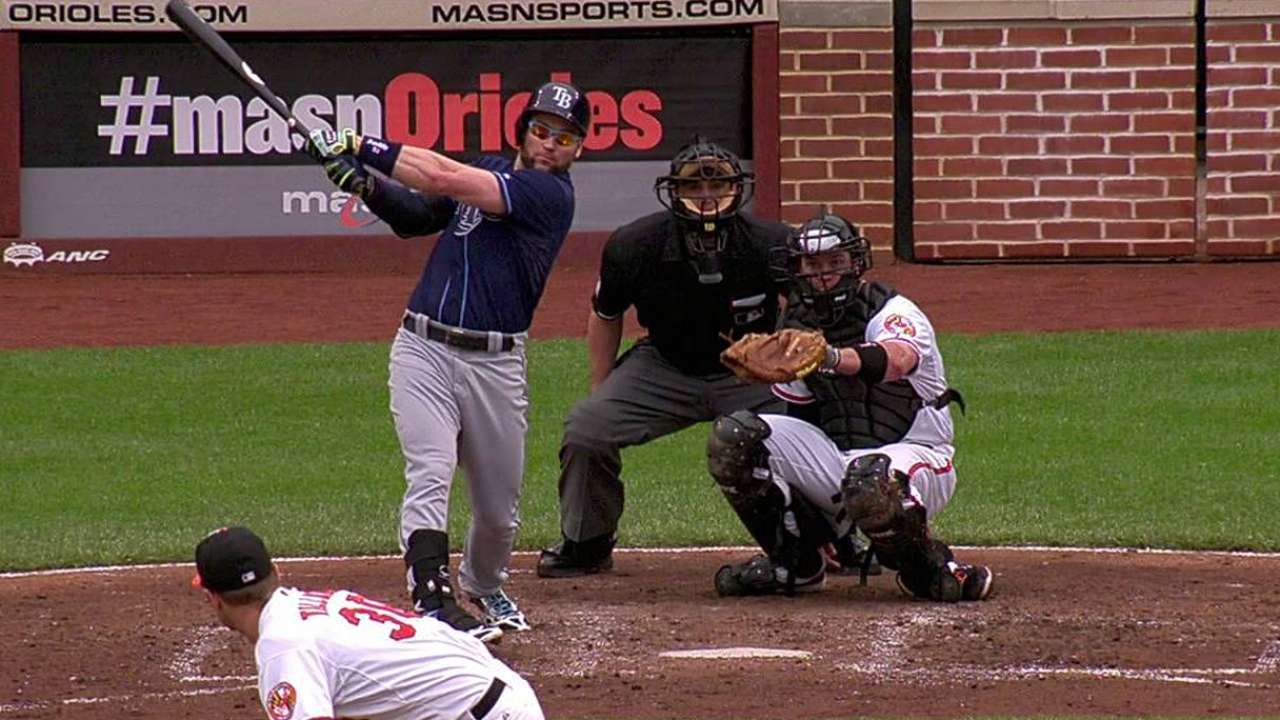 MIAMI -- Luke Scott was not in the starting lineup Wednesday night and he likely won't be in the Thursday's, either, since the Rays are playing at Marlins Park, where there will be no designated hitter.
The Rays DH has played in the field only once this season, but that fact had little effect on his mindset.
"I'm ready if needed," Scott said.
Scott played mostly outfield prior to hurting his right shoulder in his final season with the Orioles in 2011. The shoulder required surgery, which limited him to six games in the field last season -- all at first base.
"I'm more of an outfield possibility, but I can play first, too," Scott said. "I can play both. It's not really an issue concerning which one. It's just wherever they put me."
Because the Rays' offense has been on a roll, Rays manager Joe Maddon does not see the need to force Scott's bat into the lineup at this juncture. Maddon said if Scott does play in the field, it would likely be the result of a late-inning move.
Bill Chastain is a reporter for MLB.com. This story was not subject to the approval of Major League Baseball or its clubs.