Rays Wives edge Marlins Wives in 'Citrus Classic'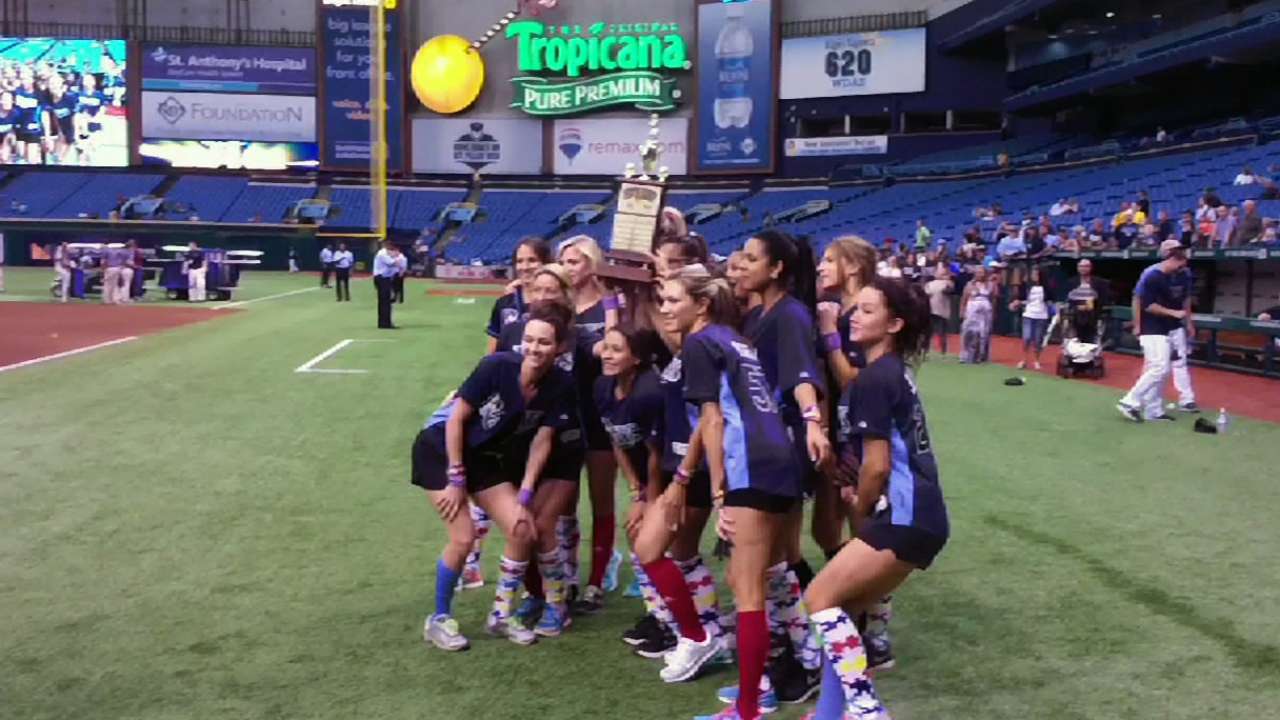 ST. PETERSBURG -- The Rays Wives took a 13-12 win over the Marlins Wives in the "Citrus Classic" prior to Monday's Rays-Marlins game at Tropicana Field.
Sarah Fuld raced home from first base on Aly Shelton's single to center field to give the Rays Wives the walk-off win.
The Rays Wives used Monday's game to raise money through pledges to benefit the charity Autism Speaks. The Rays Baseball Foundation matched each pledge. The Marlins Wives played on behalf of Shake-A-Leg Miami, a foundation that works with people with physical, developmental and economic challenges in a marine environment,.
The Rays Wives won, 14-2, in Miami last year, but lost the initial meeting between the teams in 2011, when the Marlins Wives took a 6-1 win at Tropicana Field.
Bill Chastain is a reporter for MLB.com. This story was not subject to the approval of Major League Baseball or its clubs.