Cobb accepts challenge of moving up to face Yanks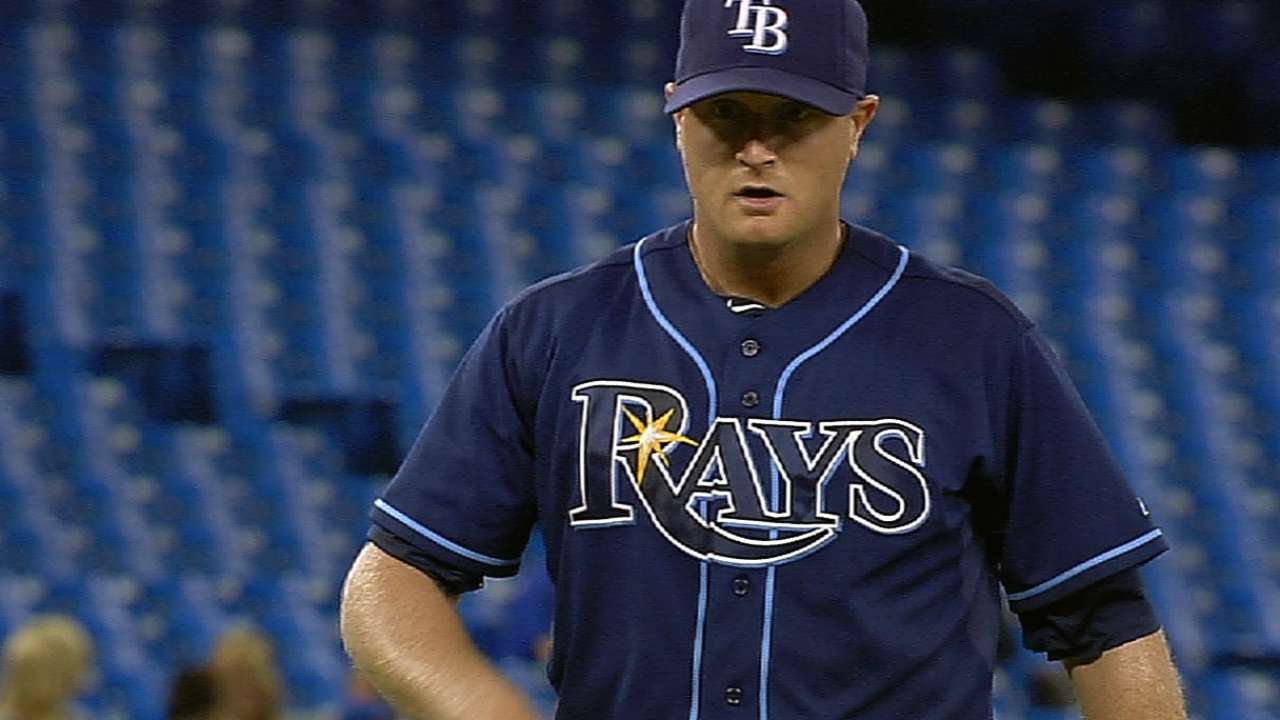 ST. PETERSBURG -- Alex Cobb will start Sunday's game against the Yankees after being moved up to make the start rather than pitching Monday.
David Price would have pitched Sunday had he not gone on the disabled list. Thursday's off-day made it possible to slip Cobb into Sunday's slot and move Price's replacement, Jake Odorizzi, to Monday, when he will start against the Marlins.
Cobb, who is in his second full season in the Major Leagues, was asked about being moved up, when it wasn't so long ago that he might have been the guy getting moved back.
"It's kind of weird, but I don't think too much has changed, other than my experience," Cobb said. "I think [manager] Joe [Maddon] likes to go with someone who has kind of been in that situation and done it. ... [Odorizzi] has the stuff to pitch and compete against the Yankees tomorrow.
"But when it's kind of a hyped-up game a little bit and there's going to be a little extra added adrenaline and emotion into it, I think [Maddon would] kind of like to go with someone who has been there and done that -- which is weird because I haven't been here that long. But as a pitcher and a competitor, it's a game that you definitely want to get. All the games matter, but when you're facing another AL East team, it's a game you definitely want to have."
Cobb noted that the move wasn't so much a demonstration of the Rays' confidence in him as it was the club going with "the hot hand."
"And I've been pitching pretty well these last couple of outings," Cobb said. "It's nice to be given the opportunity for sure. And they're so big on matchups, that I'm sure their computer spit out something that they like to see. So I'll take it."
Bill Chastain is a reporter for MLB.com. This story was not subject to the approval of Major League Baseball or its clubs.