Maddon sticking with Hernandez for next start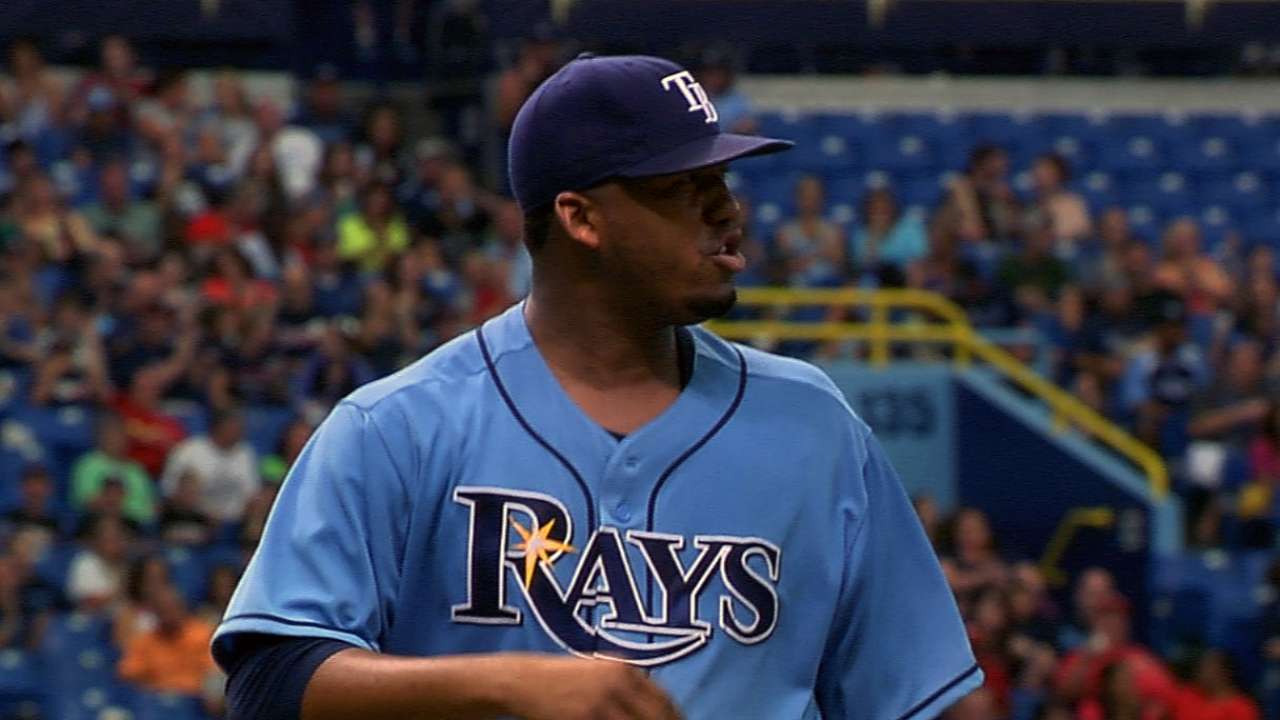 ST. PETERSBURG -- Despite Roberto Hernandez's two abysmal outings in back-to-back starts, Rays manager Joe Maddon said that the veteran right-hander will be the team's scheduled starter Wednesday night in Miami against the Marlins.
"He's going to make his next start on Wednesday," Maddon said. "We're just trying to figure out what the problem has been over the past couple of games. We have an idea about that. We just have to get him better in certain moments and execution of his pitches."
Hernandez lasted just two innings a week ago in Baltimore. On Friday night against the Yankees, he allowed five earned runs on six hits and three walks in four innings.
Hernandez is now 1-6 with a 7.50 ERA in 12 career appearances against the Yankees.
"I didn't realize to what an extent he's had [trouble] against the Yankees historically," Maddon said. "I looked at it before the game and I'm seeing all these numbers. But even beyond that, there's even some more negative history."
Maddon knows what he would like to see happen with Hernandez.
"A big part of his success is going to be his ability to slow things down and utilize his experience as a veteran and stay out of big innings," Maddon said.
Bill Chastain is a reporter for MLB.com. This story was not subject to the approval of Major League Baseball or its clubs.