Moore downplays unbeaten mark, exclusive company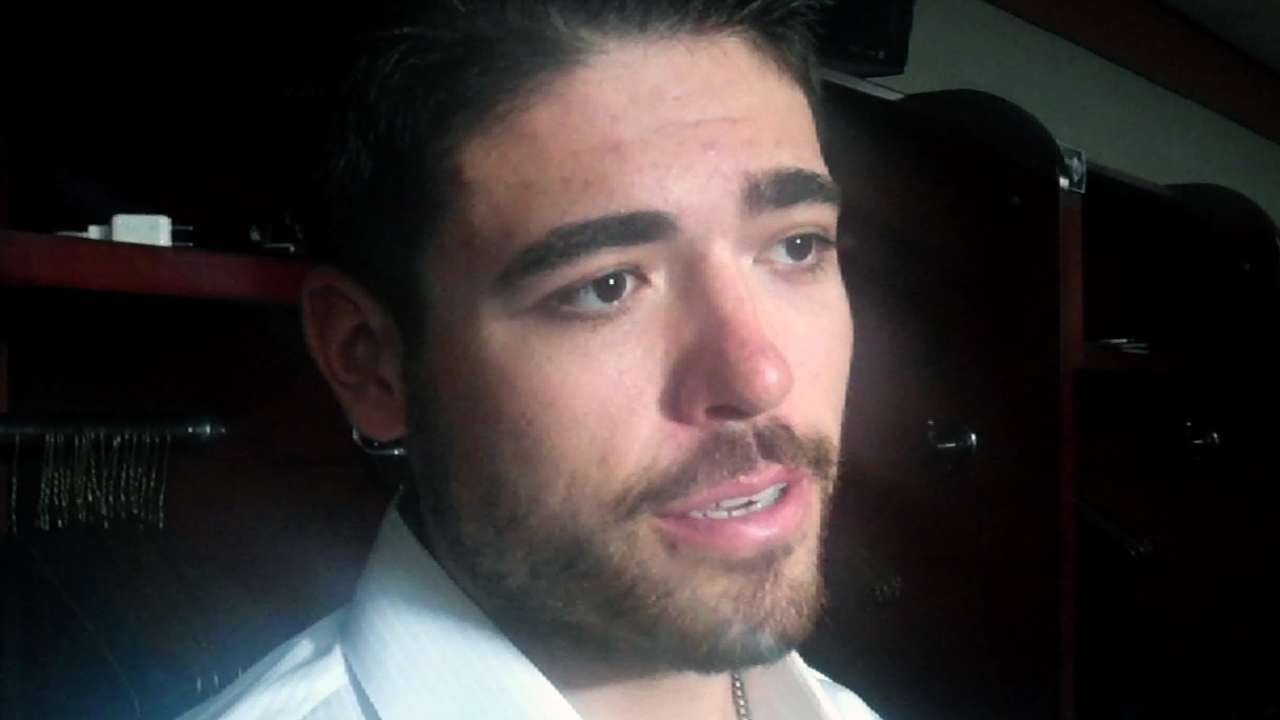 ST. PETERSBURG -- Matt Moore prefers not to talk about it, but if he beats the Yankees on Saturday, he will become the fifth-youngest pitcher -- and the second-youngest left-hander since Babe Ruth in 1916 -- to begin a season 9-0 exclusively as a starter.
The only pitchers to reach 9-0 at a younger age were lefty Ken Holtzman, who was 21 with the Cubs in 1967, and right-handers Livan Hernandez (22) with the Marlins in 1997, Roger Clemens (23) with the Red Sox in 1986, and Jered Weaver (23) with the Angels in 2006.
"What that guy [Ruth] did and what I'm doing right now are two different things," Moore insisted Friday. "To be honest with you, it really doesn't mean that much."
Rays' manager Joe Maddon appreciates Moore's focus on the task at hand.
"Talking about yourself is not going to help you get guys out," Maddon said. "And he knows it. I like the way he's handling it. He'll be able to talk about it when the season is over."
Jim Hawkins is a contributor to MLB.com. This story was not subject to the approval of Major League Baseball or its clubs.