Joyce downplays hamstring tightness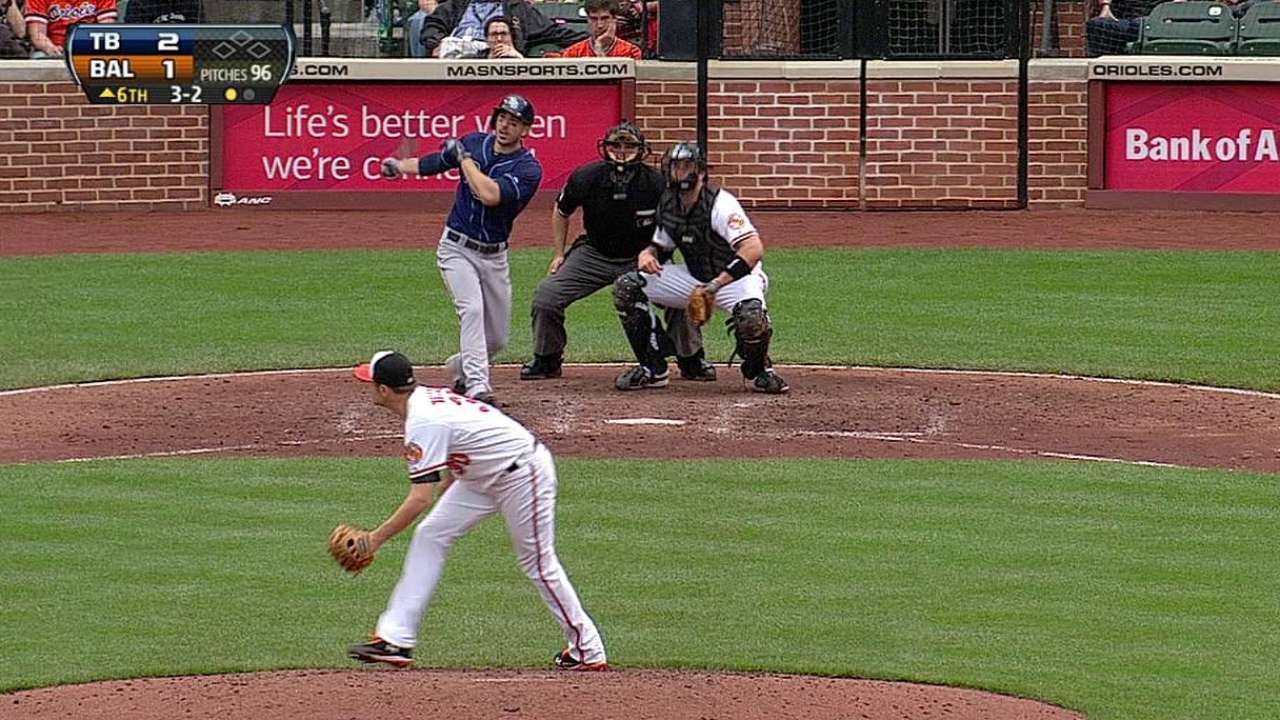 TORONTO -- Matt Joyce left Tuesday night's game with the Blue Jays due to right hamstring tightness.
On Wednesday, the Rays outfielder said what he experienced was only tightness and nothing more, so he did not see the problem lingering.
Joyce started Tuesday night's game in right field and exited after playing the field in the sixth.
"It was just tight running down first," Joyce said. "It was just tightness. I wouldn't say it was a real grab. ... Basically, the hammy just got tight. It's nothing too serious. It was just precautionary. I told them I wanted to stay in. I wanted to hit, maybe get someone to pinch-run. [Bench coach] Davey [Martinez] and [manager] Joe [Maddon] just kind of decided to be a little more cautious and careful with it. Today it feels pretty good."
Ryan Roberts took Joyce's spot in the order and took over at second base. Ben Zobrist moved from second base to right field.
Joyce said his situation would not keep him out of the lineup come Friday night when the Rays play the Yankees and right-hander David Phelps, which means Joyce would most likely be in the lineup.
"Obviously, tomorrow's an off-day, so I can take some time off and recover, rest," Joyce said.
Joyce believes his problem was a byproduct of the weather the team has experienced while playing in Baltimore and Toronto.
"I think between Baltimore and [Toronto], it's been really humid -- even that day game here with that heat bouncing off the turf," Joyce said. "I think I just got a little dehydrated."
Bill Chastain is a reporter for MLB.com. This story was not subject to the approval of Major League Baseball or its clubs.