Maddon backtracks on celebration critique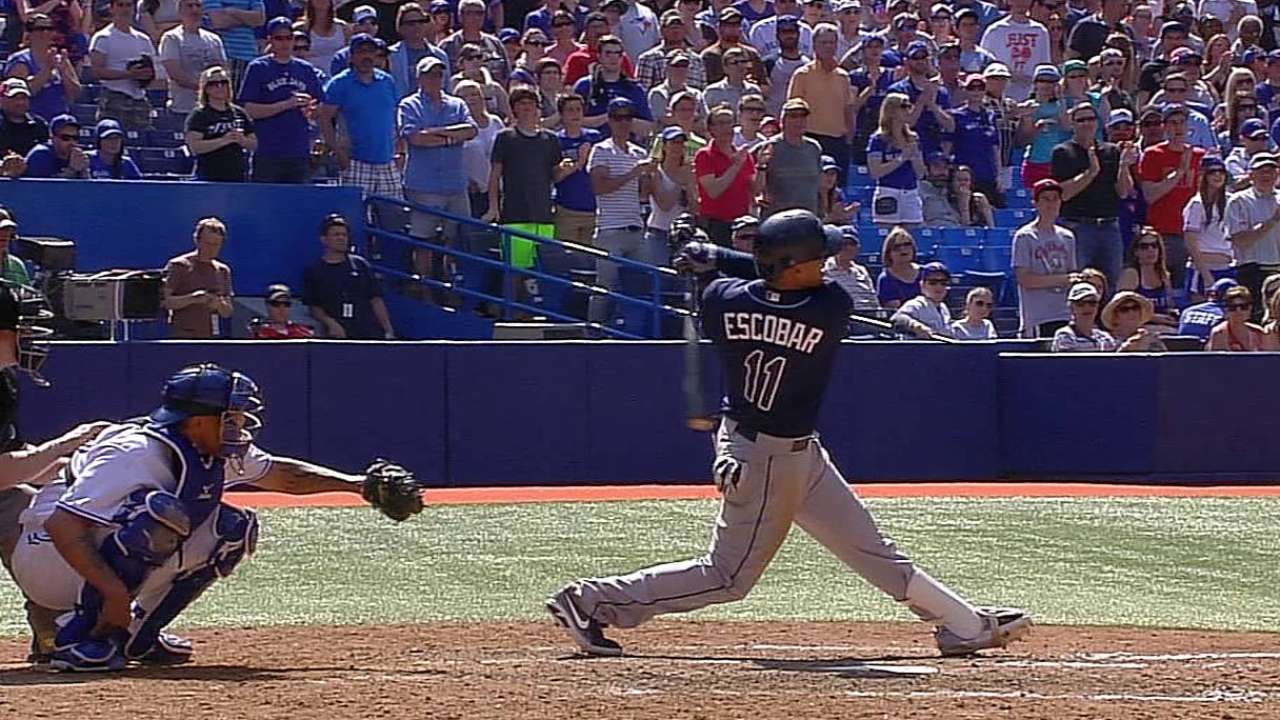 TORONTO -- After Monday's game, Joe Maddon remarked that he planned to talk to shortstop Yunel Escobar about the way Escobar gave a safe signal when he crossed home after hitting a two-run homer.
Maddon concluded his remarks on the subject by noting, "I'm certain you're not going to see that again."
Maddon did talk to Escobar on Tuesday, but he did not tell him to stop making the safe sign after hitting a home run.
"I did not say that, because he said he does do that quite often after a home run," Maddon said. "Some people point to the sky; he shows a safe sign. Again, that's just one of those things where people, their perceptions, they are going to interpret according to their own prejudices or thoughts or judgmental opinions. For me, I love the way he is. I want him to remain the way he is. He did nothing wrong."
Maddon praised Escobar for the way he has played and for his animation, then he questioned why Toronto fans boo former players, like Escobar, who has been booed during the current series after playing three seasons in Toronto.
Escobar "is a wonderful teammate within our group," Maddon said. "Part of it is, you know every time it seems, a lot of times a good player comes back to Toronto, and he gets booed here. Even though they played here well in the past, and giving this hometown a really good effort. Regardless of that, I've been around some players with the Rays in the past who have been booed, and I don't quite understand that sometimes."
Maddon did not mention the fact that Escobar's lasting legacy in Toronto remained wearing an anti-gay message on his eye black last season, which resulted in a suspension.
Bill Chastain is a reporter for MLB.com. This story was not subject to the approval of Major League Baseball or its clubs.