Maddon admits error but wants rules revisited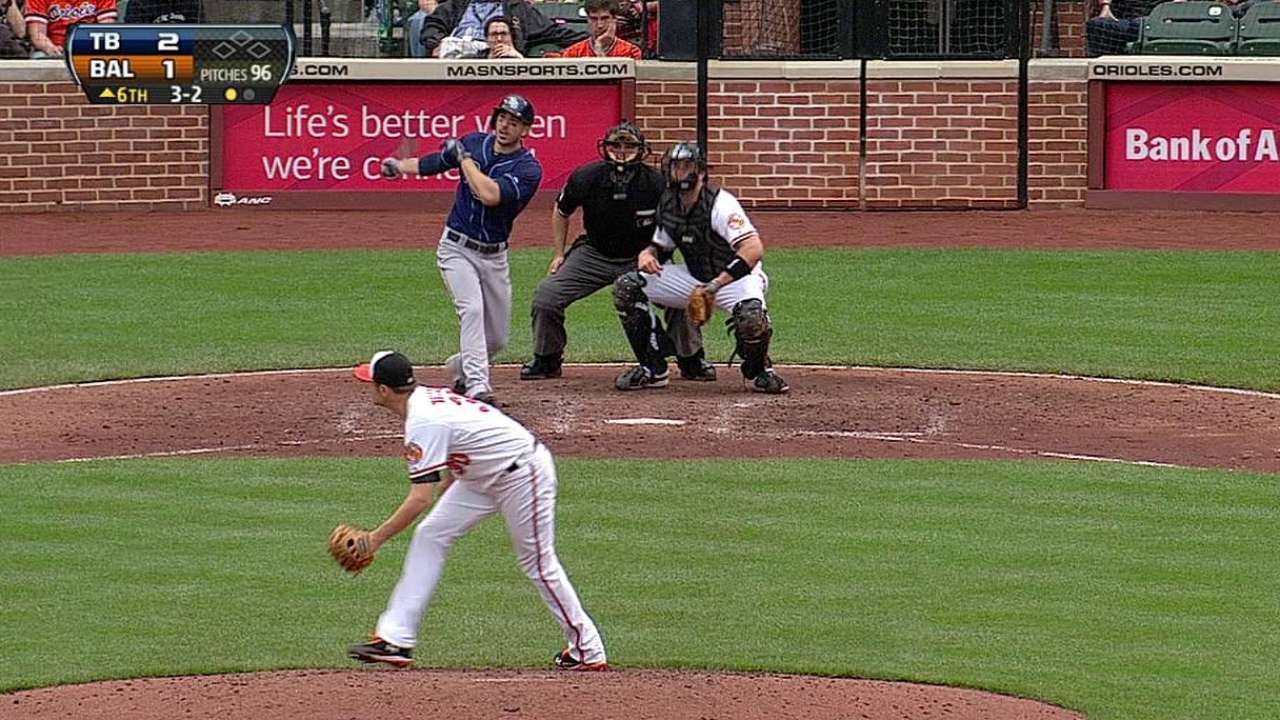 TORONTO -- Rays manager Joe Maddon allowed that he was wrong in his interpretation of the home run rules where reviews are concerned.
Maddon was talking, again, about the ball Matt Joyce hit Sunday in Baltimore that was first ruled a double and eventually reviewed and ruled a home run.
Prior to the reversal, Maddon went to the umpires asking them to review the ball regarding whether it was a home run, all the while maintaining that the worst that Joyce could end up with was a double and not a foul ball, because he did not believe doubles were reviewable, only home runs.
But after getting a clarification from Andrew Friedman, the Rays' executive vice president of baseball operations, Maddon said he was wrong, but he voiced a strong sentiment that the rule needed to be modified.
"I was wrong," Maddon said. "It seems that Pandora's box is open. For instance, let's go back to the almost perfect game with [Armando] Galarraga in Detroit a couple of years ago. What they should have done is just stated that they thought it was a home run, and it could have been reviewed and then changed. Once you say it was a home run, then everything else becomes wide open. So that's the part of me that's really inconsistent within this rule.
"You've opened Pandora's box. So at the point that you want a home run challenged, everything else is up for review. That to me makes no sense whatsoever. I was wrong, I guess that is within the fabric of the rules right now. But yesterday I could have said, 'let's review that play at second base; I thought it was a home run. I want it reviewed.' Come on. So you have to draw some lines somewhere."
Bill Chastain is a reporter for MLB.com. This story was not subject to the approval of Major League Baseball or its clubs.