Longoria playing as good as Maddon has seen him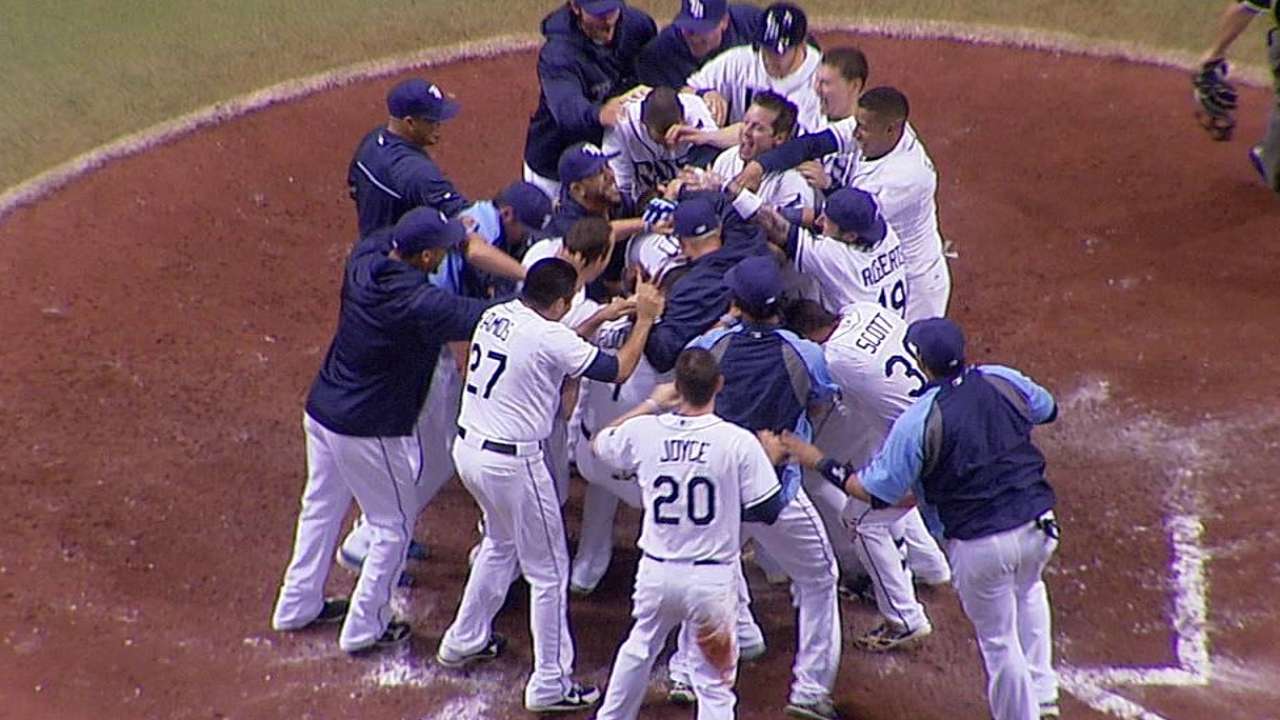 TORONTO -- Even before his second-inning leadoff single Monday against the Blue Jays, Evan Longoria was riding a career-high 13-game hitting streak.
During the streak, Longoria was hitting .385. In addition, he had reached base safely via hit, walk or hit-by-pitch in a Major League-high 42 games this season.
Longoria's solid play has extended to his defense, which has been every bit as good as his Gold Glove past.
"It's the best baseball I've seen him play day in and day out, offensively and defensively," Rays Manager Joe Maddon said. "Every thing about his game has been superb, and it's been fun to watch."
Maddon had a theory about Longoria's high level of play on offense.
"I think the big thing is not chasing," Maddon said. "You talk about that all the time. Once a Major League hitter establishes his own strike zone and forces a pitcher to come to him more than he permits the pitcher to dictate, that's when he becomes really good."
Bill Chastain is a reporter for MLB.com. This story was not subject to the approval of Major League Baseball or its clubs.