So far, Cobb can't help but rack up K's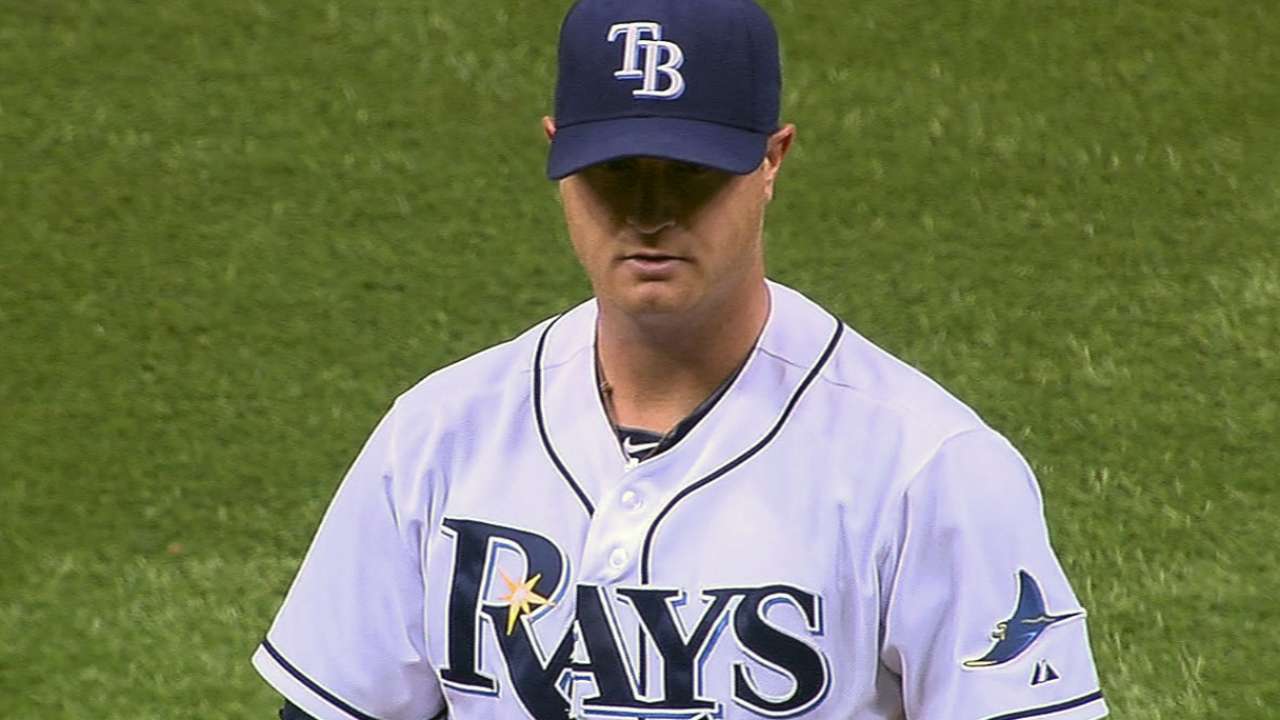 TORONTO -- During Spring Training, Alex Cobb spoke about the importance of the starters pitching deeper into games to help cover for the innings missed without James Shields, who was traded to the Royals.
Cobb noted that getting rid of hitters in two or three pitches, or pitching to contact, would go a long way toward achieving the aforementioned goal.
Alas, Cobb's strikeouts are up this season, including a 13-strikeout performance in 4 2/3 innings against the Padres.
But when asked, Cobb said he was not striking out too many hitters.
"No, I'm not trying to," Cobb said. "I'm trying to attack the zone. Once I get to two strikes, then I'm trying to put guys away. I don't think I'm striking out too many guys. I'd obviously rather get balls put into play earlier in the count, put it on the ground. But when it doesn't go that way, you have to improvise and try to get the guy out to the best ability. Once there are two strikes, I try to put them away. It's just going that way right now. It won't be like that later in the year."
Cobb has 52 strikeouts in 53 innings pitched this season, and he has walked only 12. His strikeouts-to-walks ratio has increased each of his three seasons, from 1.76 in 2011 to 2.65 in 2012 and 4.33 in 2013.
Bill Chastain is a reporter for MLB.com. This story was not subject to the approval of Major League Baseball or its clubs.