Maddon seeks clarification on home run review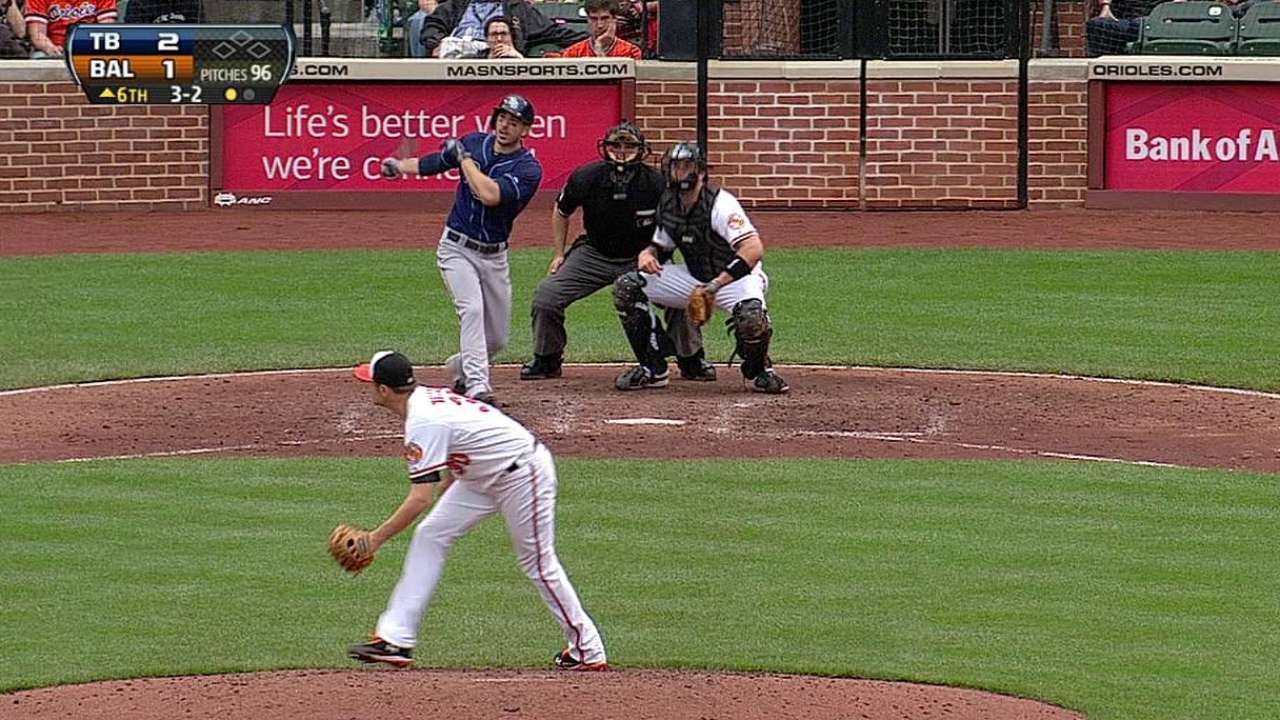 TORONTO -- Matt Joyce hit a double against the Orioles on Sunday that was reviewed and subsequently changed to a home run. Prior to that ruling taking place, Joe Maddon debated with the umpiring crew headed by Gerry Davis that if they reviewed the call, they could not overturn Joyce's double. The Rays manager maintained that doubles were not reviewable.
After the game Davis offered more insight into the ruling and what umpires were allowed to review.
"If we go to replay, whatever we ascertain from the replay is the call we make," Davis said. "So a foul ball is a possibility in that situation. That was the delay, because that's what I was telling [Maddon], that if we go to replay, that's possibly what could happen."
On Monday, Maddon still disagreed with Davis' premise about what could be reviewed.
"I disagree, because that would be a ruling that was made up on the spot," Maddon said. "Doubles are not reviewable. That's a boundary call. Home runs are. Had they called it a home run and [Orioles manager] Buck [Showalter] challenges it and it's a foul ball, of course it's a foul ball. But if they rule it's a double on the field and it's reviewed, they cannot say that's a foul ball. It's already been called a double. Doubles aren't reviewable; home runs are.
"I think they were wrong, and I'm waiting for clarification from the league," he added, "because you cannot change a double from a fair ball to a foul ball. That was my concern."
Bill Chastain is a reporter for MLB.com. This story was not subject to the approval of Major League Baseball or its clubs.