Joyce stays true to approach, beats O's shift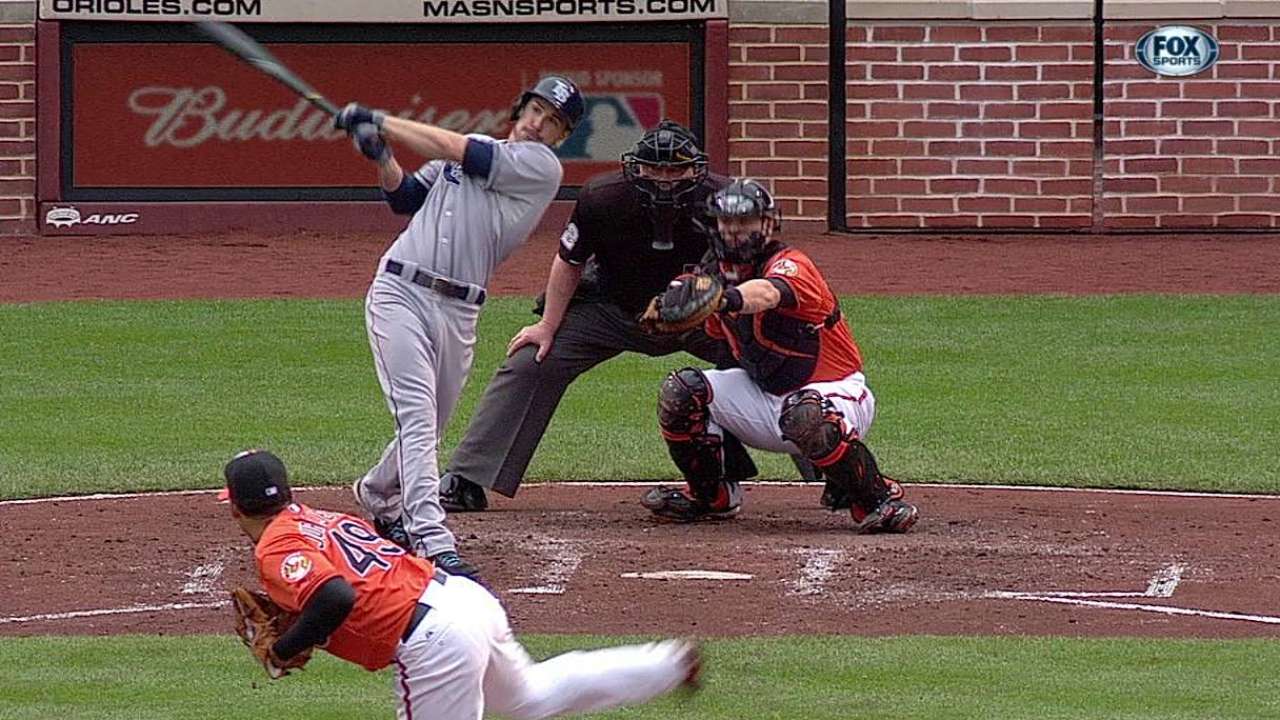 BALTIMORE -- Matt Joyce blistered a ball in his first at-bat of Saturday afternoon's game, only to see a ball that normally would be a base hit turn into a 4-3 groundout due to the Orioles' shifted infield.
Discouraged, Joyce returned to the Rays' dugout considering his options.
"The shift is tough," Joyce said. "After the first at-bat, I came in and told Joe [Maddon] I'm probably going to try and hit the ball to left field. And he said, 'No, just be you. Stay who you are. Keep doing what you're doing and you'll find the holes.'"
Joyce finished the afternoon with two doubles, a home run and five RBIs in five at-bats. One of his doubles came against Orioles closer Jim Johnson in the ninth, driving in the tying and go-ahead runs in the Rays 10-6 comeback win.
Maddon recounted the moment with Joyce.
"That's what I talk about all the time. I just want him to be himself," Maddon said. "That's what we try to do to other teams. Don't let them do that to us.
"I always talk to our guys about dictating to the other side. I don't want them to dictate to us. So just be yourself. Go up there and swing the bat like you can and it's all going to come back to you."
Bill Chastain is a reporter for MLB.com. This story was not subject to the approval of Major League Baseball or its clubs.