Hellickson sets bittersweet mark in Friday's win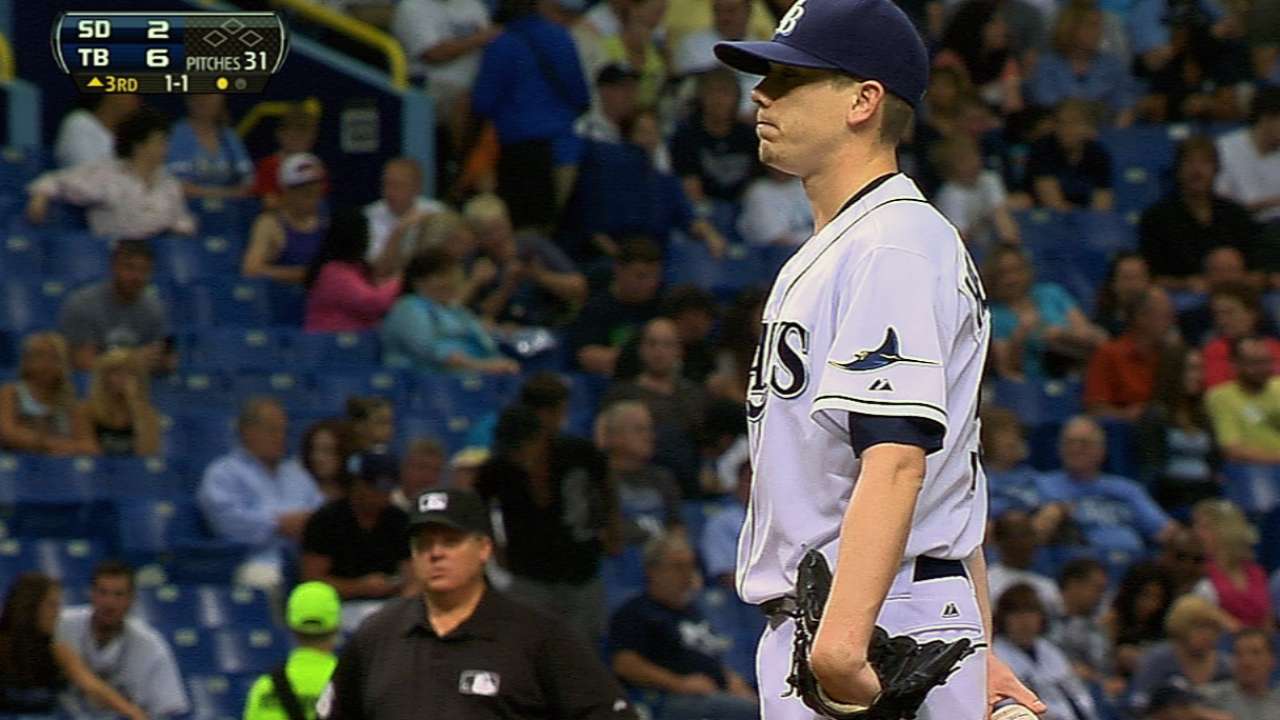 BALTIMORE -- Jeremy Hellickson tied a club record Friday night for most runs allowed in a win, when he yielded eight in 7 2/3 innings in the Rays' 12-10 win over the Orioles.
The right-hander tied the mark of Victor Zambrano, who beat the Red Sox, 15-9, at Fenway Park on July 24, 2003.
It was also the most earned runs allowed by a Major League pitcher in a win since Andy Pettitte of the Yankees surrendered eight in an 11-10 win at Baltimore on Sept. 29, 2007.
According to the Elias Sports Bureau, the last time a Major League starting pitcher went seven or more innings, allowed eight earned runs or more and still picked up a win was Britt Burns of the Chicago White Sox on July 13, 1985. Burns went all the way in a 10-8 win at Baltimore.
"It's probably my ugliest win," Hellickson said.
Bill Chastain is a reporter for MLB.com. This story was not subject to the approval of Major League Baseball or its clubs.