After sluggish start, bullpen finding its groove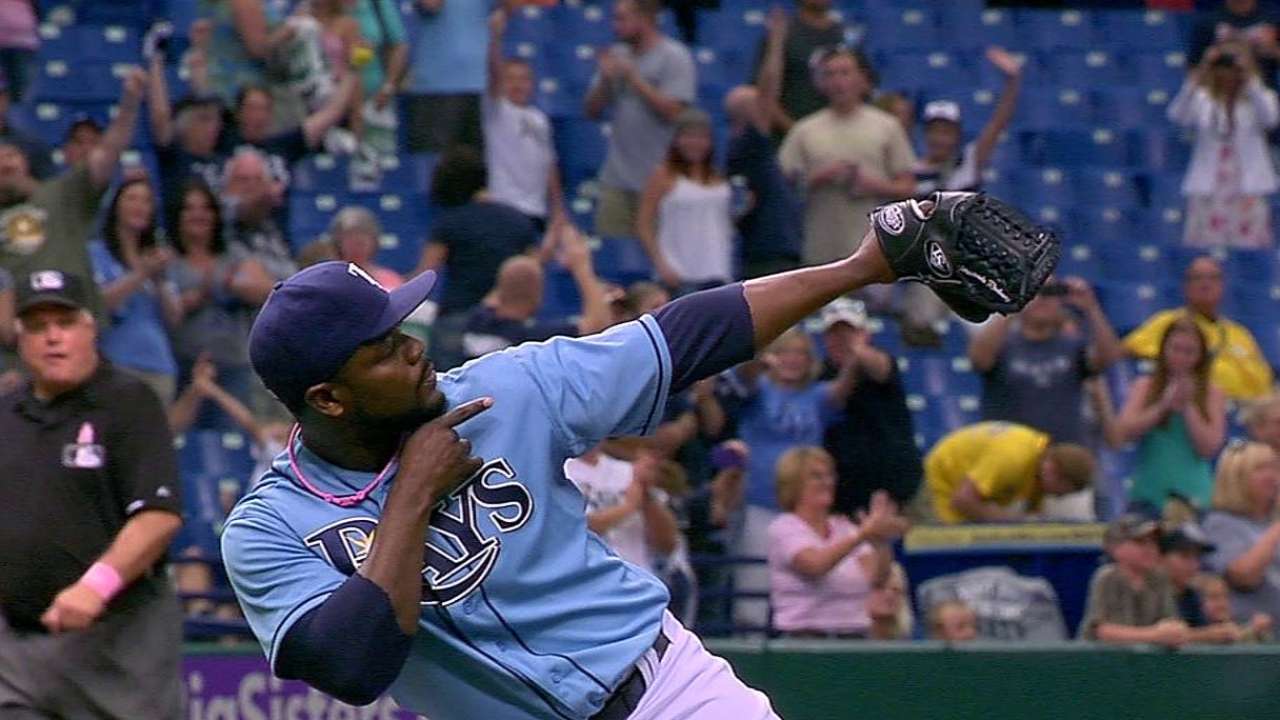 ST. PETERSBURG -- After getting off to a rough start this season, the Rays' bullpen now appears to be headed in the right direction.
Entering Tuesday night's game, Rays relievers have not allowed an earned run in their last 13 2/3 innings, lowering the group's ERA from 5.29 to 4.52. In addition, the bullpen ranks fifth in Major League Baseball with 9.51 strikeouts per nine innings.
During the bullpen's most trying moment, manager Joe Maddon told reporters that by the end of the season his bullpen would be among the best in the American League. Maddon was asked Tuesday if he felt like his bullpen's improvement had simply been a response to his statement.
"I don't know if it did or not," Maddon said. "All I know is this. When things weren't going that well, there were a lot of people very critical of these guys. And you have to understand, they're throwing the ball pretty well. A lot of bad luck. Bloopers and ground balls, it just happens, it's part of the game of baseball.
"Sometimes you have good baseball luck, sometimes you have bad baseball luck. I think the point is when you're experiencing bad baseball luck, to really try to understand what's going on, don't overreact and don't try to create these really weird reasons why things are going poorly. ... I believe in these guys. I think by the end of the season the talent will win out -- and, actually, maybe a good learning experience at the beginning of the season for all of them."
Ace David Price echoed Maddon's sentiments.
"I feel like ever since I've been here, our bullpen has been our most solid staple," Price said. "That's something that we can always count on, whether it was in '08, '09, '10, '11, '12 or now. We see how hard they work, and they've had some tough breaks just like everybody else has, but they continue to get their work in. They're going to be right there."
The Rays' bullpen led the AL with a 2.88 ERA in 2012 and a 3.48 ERA from 2008-12.
Bill Chastain is a reporter for MLB.com. Adam Berry is a reporter for MLB.com. Follow him on Twitter at @adamdberry. This story was not subject to the approval of Major League Baseball or its clubs.