Price trying to beat back allergies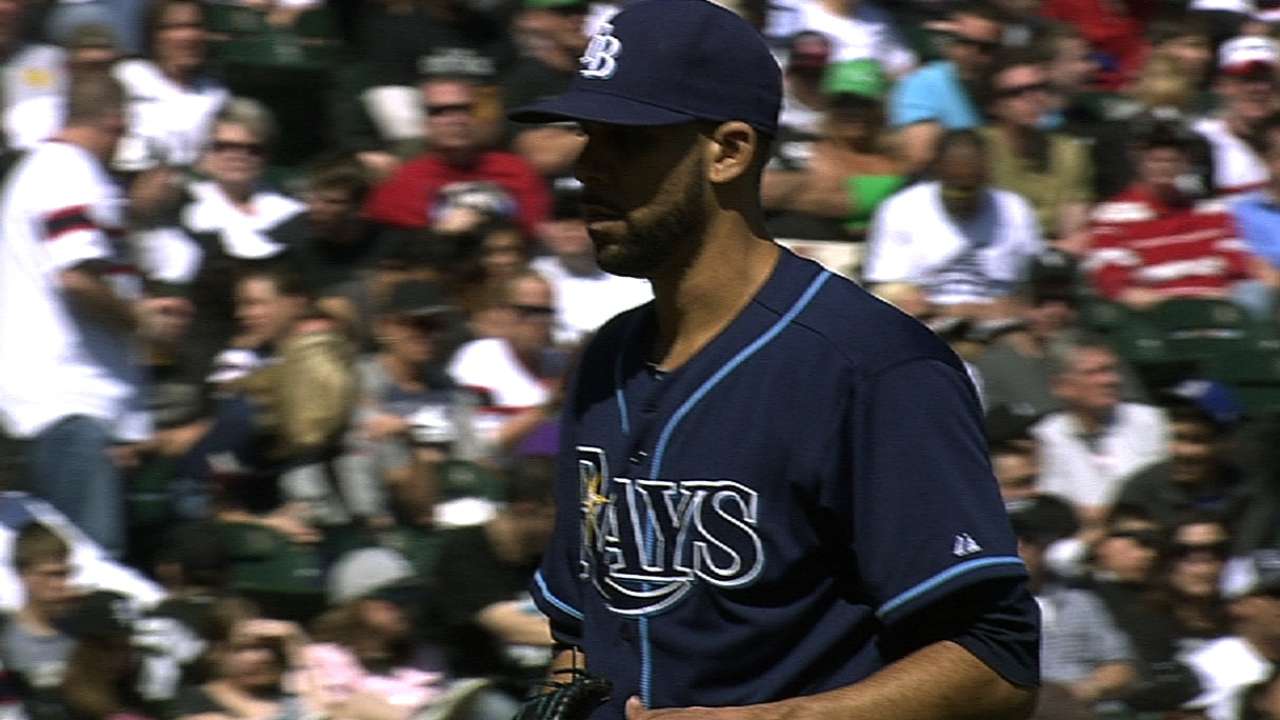 ST. PETERSBURG -- David Price underwent an allergy test Tuesday morning and received nasal spray and eye drops, which he hopes will clear up his blurry vision and help the rashes he's been dealing with since early January.
"It was terrible. It [stinks]," Price said. "It still does. It's getting better."
Could that also have had something to do with Price's sluggish start to the season, including his 1-3 record and 4.78 ERA? The southpaw admitted there have been times this year where he's had to step off the mound because he couldn't see which signs the catcher was putting down, but he wouldn't use his vision as an excuse.
"I would never say yes," Price said.
However, manager Joe Maddon said there's no doubt it's affected Price in some way. He remembered seeing Price's face swollen during Spring Training, comparing him to Will Smith's character from the movie "Hitch" after suffering a severe seafood allergy.
"Being an allergy guy myself -- not to that extent -- it's really no fun. You get headaches. It's kind of a funky day when your allergies are really kicking in," Maddon said. "David doesn't complain. He just keeps going about his business.
"Just concentration-wise, it's not that easy. It's literally, your head feels like a block of cement. ... David doesn't make excuses. I'd like to believe nobody around here makes excuses. I'm just saying that there are contributing factors there."
Price counted 56 needle pricks on his arm from the allergy test and said the results were that he's "allergic to everything that I knew I was already allergic to." It took about three months to figure out what had been bothering Price's eyes: the new injector system used to wash the Rays' laundry. Price said equipment manager Chris Westmoreland thought of it first, and Price's clothes and towels are now being washed separately from the other players and coaches.
"I'm just glad he picked up on it and caught it," Price said.
Price used the new eye drops on his way to Tropicana Field on Tuesday and said his vision wasn't blurred anymore, which he hopes is a good sign.
"All the trainers, they knew that I couldn't see and that my vision was extremely blurry at the time," Price said. "It [stinks]."
Bill Chastain is a reporter for MLB.com. Adam Berry is a reporter for MLB.com. Follow him on Twitter at @adamdberry. This story was not subject to the approval of Major League Baseball or its clubs.