Jennings sits out Padres series with lingering soreness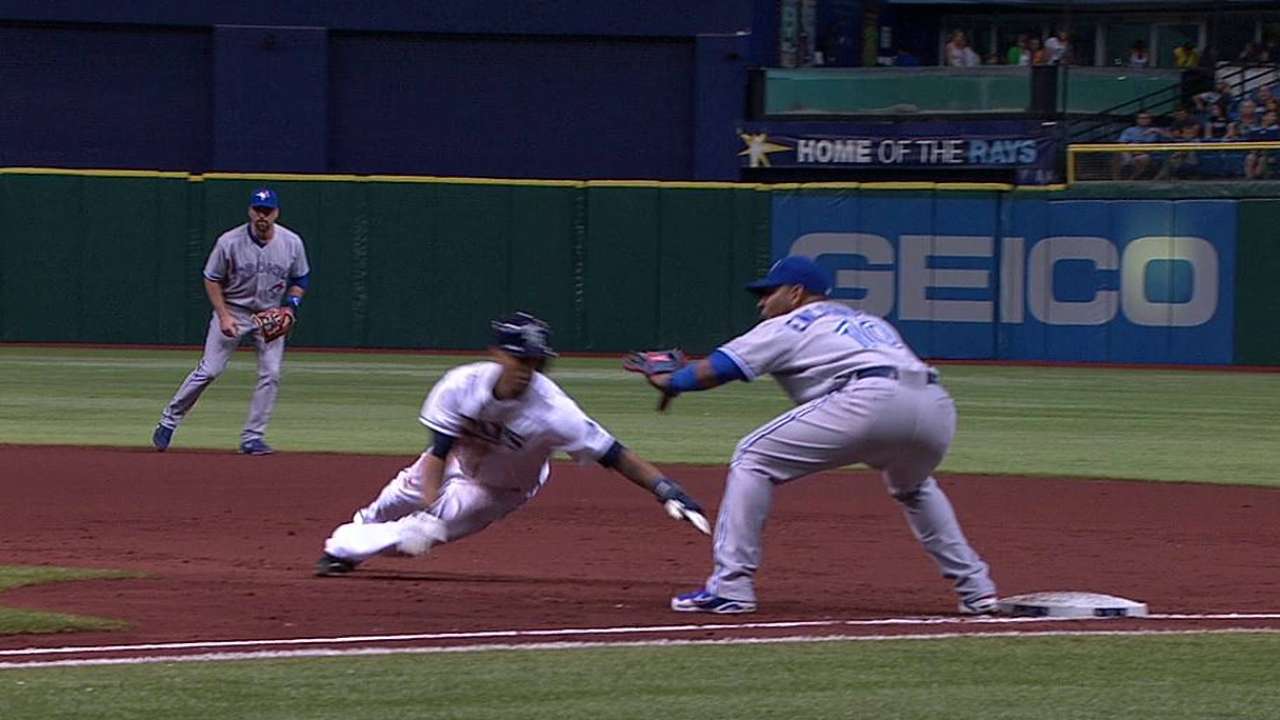 ST. PETERSBURG -- Desmond Jennings was out of the starting lineup Sunday for the third straight game because of a groin injury.
He worked out on the field before the game with head athletic trainer Ron Porterfield and hit in the batting cage. As he did Saturday, Jennings said he would be able to play if manager Joe Maddon needed him to pinch-hit or enter as a late-inning replacement. But that was not the plan Sunday, meaning he would most likely enter Tuesday's series opener against the Red Sox with four days to rest the groin he injured Thursday while diving back to first base.
"It feels good, feels better than it did yesterday, which is always good," Jennings said. "I'm not going to play today just to give it the whole day plus the off-day, come in on Tuesday and hopefully be completely gone and be ready to play on Tuesday.
"If I had to play, yeah, I would. If it was later in September or October, I'd definitely be playing. But just trying to get it all the way cleaned up."
Jennings did not know whether playing on Tropicana Field's artificial turf had anything to do with the injury, but Maddon is generally cautious when it comes to resting his players at home to prevent further injury.
"My game is my legs, you know, and I don't want to do something that can affect me for two months instead of like two days," Jennings said.
Adam Berry is a reporter for MLB.com. Follow him on Twitter at @adamdberry. This story was not subject to the approval of Major League Baseball or its clubs.