Lueke enters debut with newfound 'swag'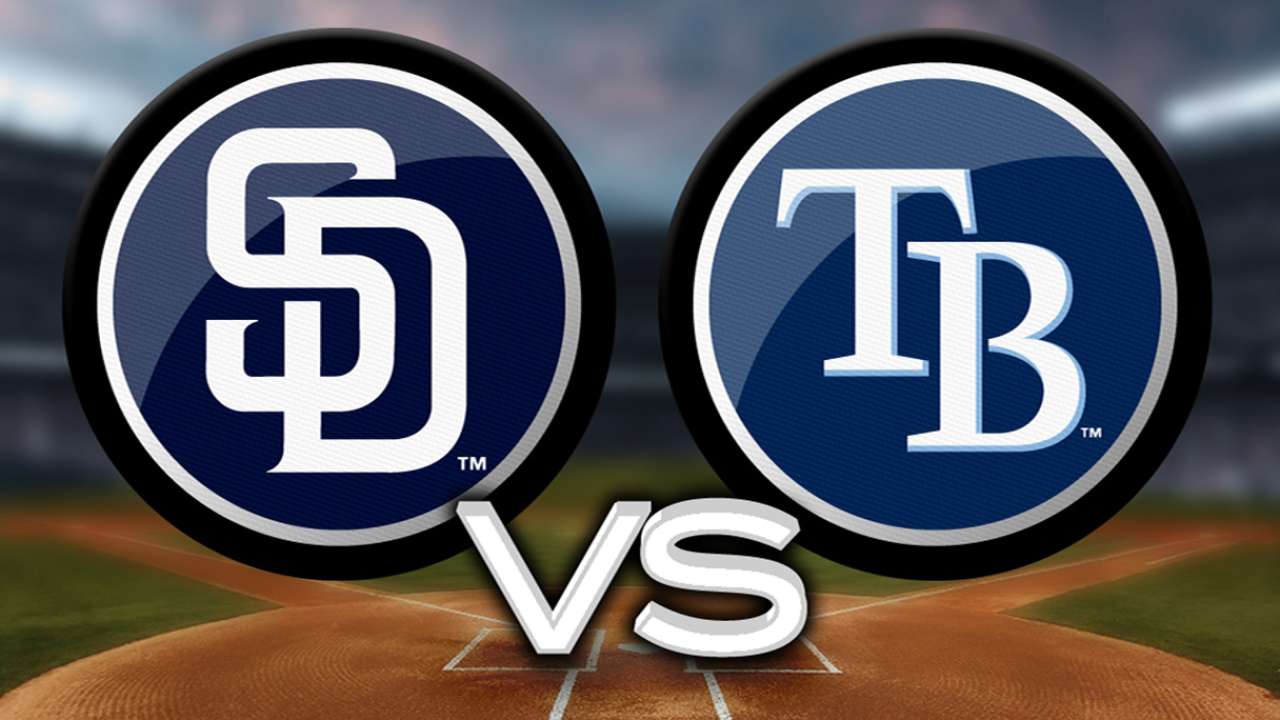 ST. PETERSBURG -- Rays manager Joe Maddon noticed reliever Josh Lueke looked different in Spring Training. His stuff was better, he worked harder and, in Maddon's words, he was simply "getting it."
It did not take Lueke long to show off his refined approach and more mature, comfortable outlook on life in the Majors. Making his season debut for the Rays only a few hours after getting called up from Triple-A Durham on Friday night, Lueke retired all four batters he faced and struck out two of them.
"That was outstanding," Maddon said. "This guy, he could be a force. There's no question he could be a force. That was nice to see. ... He's just walking around here differently. Really pro. He's turning into a professional."
Maddon was pleased with Lueke's fastball -- it touched 96 mph even though he threw 29 pitches for Durham the night before -- but perhaps the more interesting part of Lueke's outing was his ability to pitch backward. He started off all four batters with a first-pitch slider, the last three of which went for called strikes.
Lueke said he learned how to pitch that way from fellow relievers Joel Peralta and Brandon Gomes, who was Lueke's offseason workout partner. He had seen Gomes do it in Triple-A, but he never had the confidence in his offspeed pitches, including the slider Maddon described as "freaky," to try it out. But Maddon was dead-on in his observation about the way Lueke has been carrying himself, and he carried that comfort from the clubhouse to the mound.
"I feel like I belong here, so I'm coming in with the confidence -- I guess you could say 'swag' if you want -- just knowing that I can compete at this level," Lueke said. "When I feel that way, and I can go out and prove it to myself and I can prove it to everybody else, I guess earn respect down the road."
Adam Berry is a reporter for MLB.com. Follow him on Twitter at @adamdberry. This story was not subject to the approval of Major League Baseball or its clubs.