Jennings out again, but groin injury 'not bad'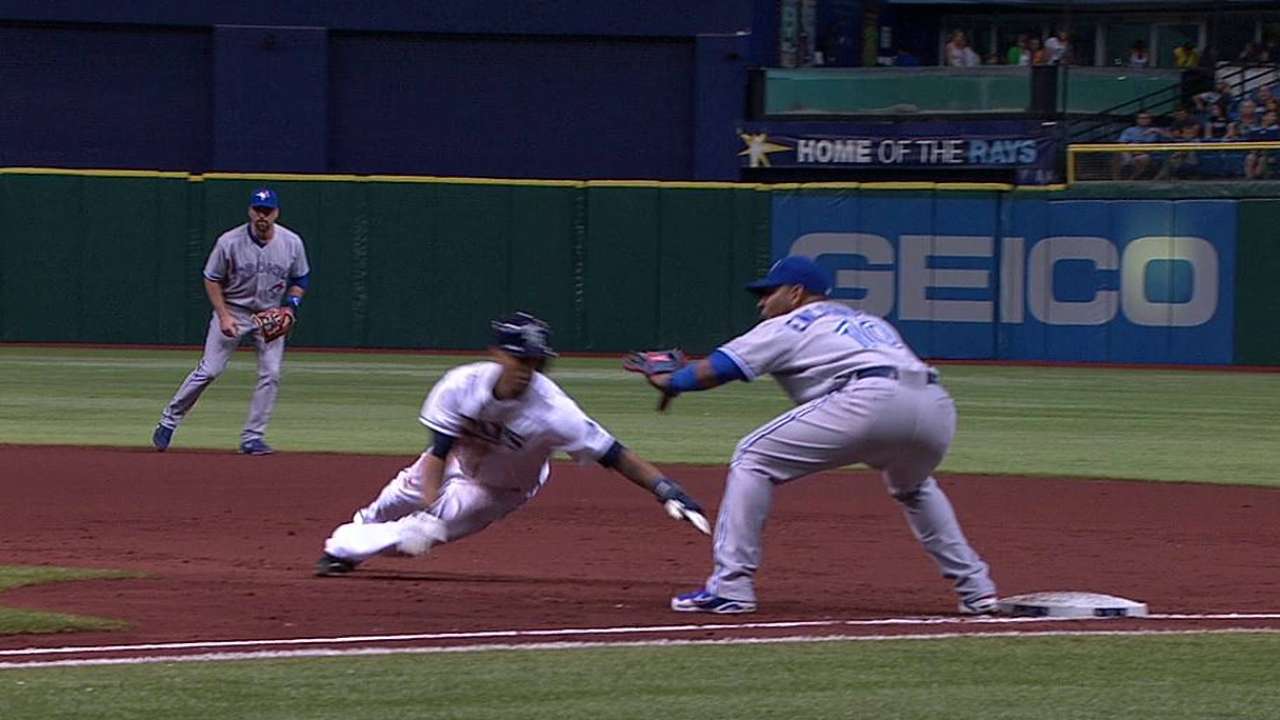 ST. PETERSBURG -- Rays center fielder Desmond Jennings was absent from the starting lineup Saturday -- his second straight day out with a sore groin -- but both he and manager Joe Maddon insisted it was nothing serious.
Jennings said he aggravated his groin while diving back to first base Thursday night against the Blue Jays with R.A. Dickey on the mound. Maddon said Jennings was available to play Saturday night against the Padres, if needed, and Jennings figured he could return for Sunday's series finale.
"Yeah, it's possible; I thought yesterday I could be back today," Jennings said. "We'll see. It's not bad."
"He's fine, I'm just really taking it easy with him right now," Maddon said. "I think he might be fine by [Sunday]. I like the idea of giving him a rest right now. I think with a little respite right now, this guy is going to be even better when we bring him on back. We'll just see. Truly, there's nothing wrong. I just want to give him a break, and it's working out pretty nicely right now."
Adam Berry is a reporter for MLB.com. Follow him on Twitter at @adamdberry. This story was not subject to the approval of Major League Baseball or its clubs.