Longoria walks mile to raise cancer awareness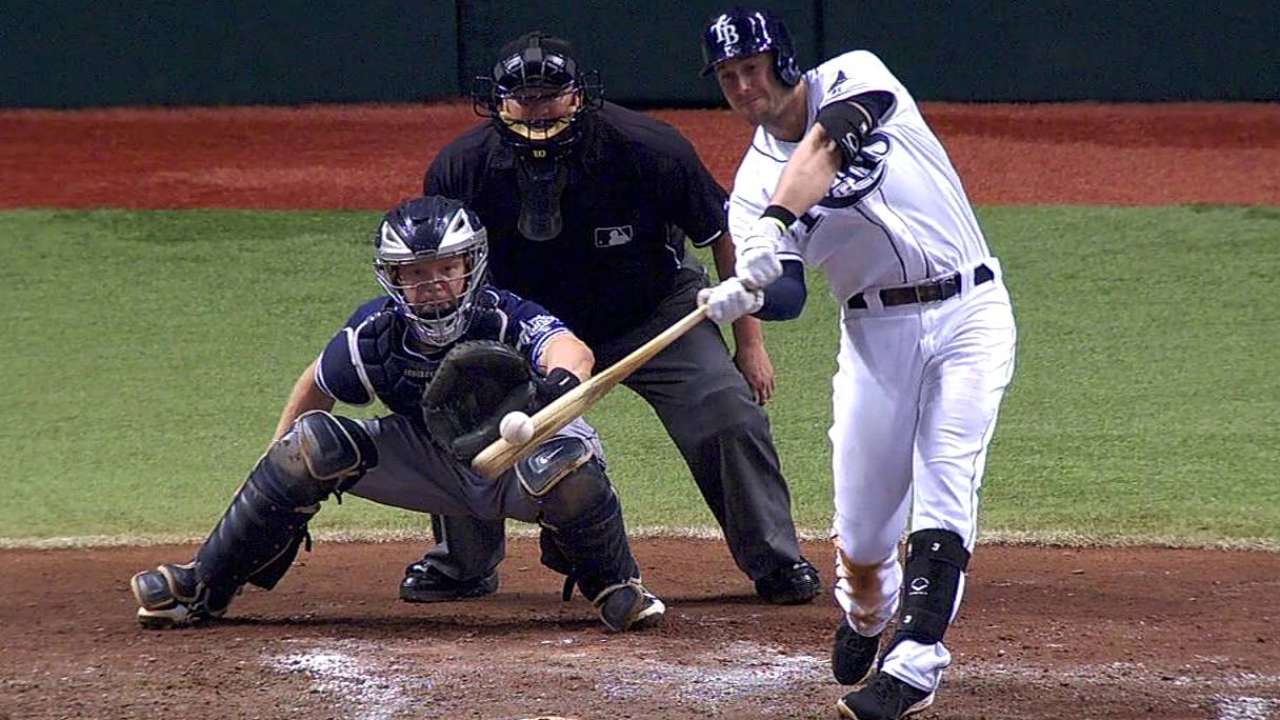 ST. PETERSBURG -- Evan Longoria spent his Saturday morning taking part in the "Miles for Moffitt" One Mile Fun Run/Walk to benefit the Moffitt Cancer Center.
Longoria attended the event and took the mile-long walk to support cancer research and the community of Tampa Bay. He also spoke with several people who have received diagnosis of cancer and others who have been affected by the disease.
"A lot of touching stories," Longoria said. "Cancer is one of those things that we've all been affected by in some way, shape or form. It was neat."
He saw a friend who had cancer, saw it go into remission and then come back. He met with another group of men whose friend had Longoria sign a baseball last year. The friend had since passed away, but the group walked for their friend and thanked Longoria for signing the ball because of how much it meant.
And he saw Rays director of Minor League operations Mitch Lukevics, who recently lost his wife, Karen, to a rare form of ovarian cancer. Lukevics had just flown in from Durham and was on his way to Venezuela, but he wanted to be in Tampa on Saturday to walk for his wife.
"It was just one of those things that was important to him, and it was on the docket," Longoria said. "So that was really, really neat to see."
Longoria said 6,500 people took part in the event Saturday morning at the University of South Florida and that Moffitt raised more than $300,000 this year.
"Obviously the event has been a huge success," Longoria said. "In any event, it was a great turnout, the people that were out there. It was really nice to see all of the survivors that were there.
"That's the reason I was there -- to support the cause and kind of just draw attention to cancer research."
Adam Berry is a reporter for MLB.com. Follow him on Twitter at @adamdberry. This story was not subject to the approval of Major League Baseball or its clubs.