Wright, Ramos managed to save Rays' lead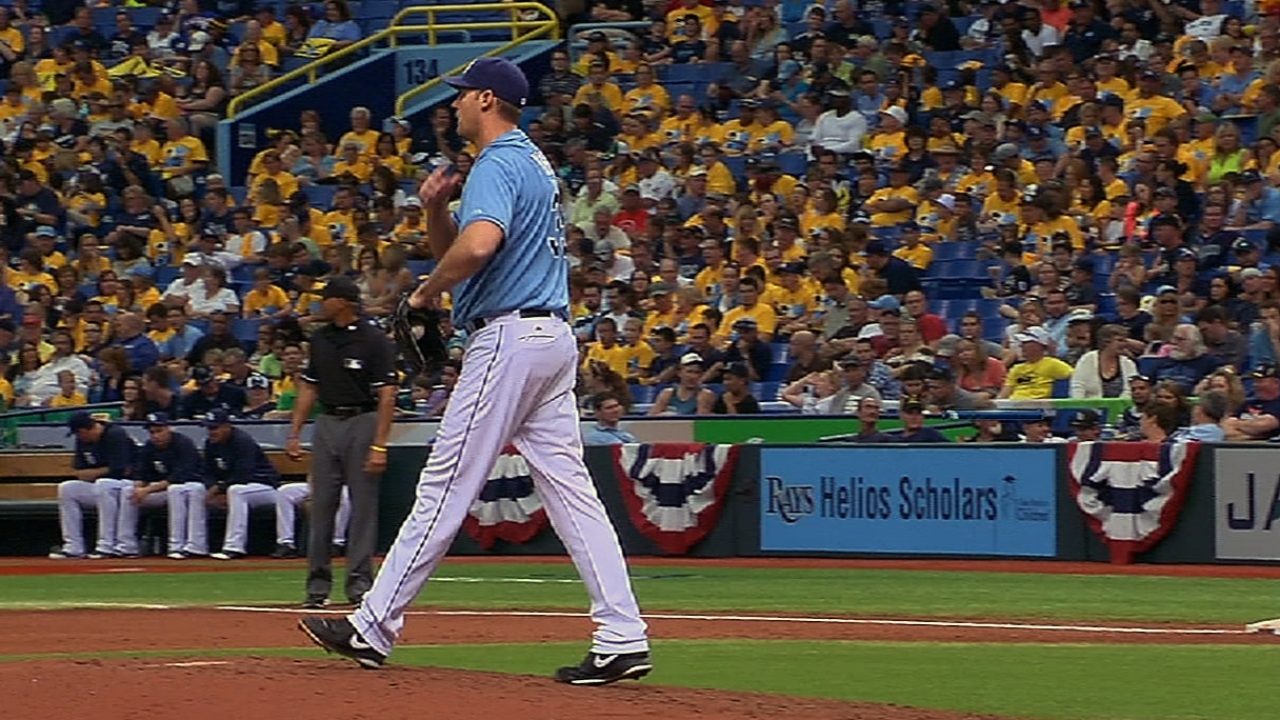 ST. PETERSBURG -- In Wednesday night's 10-4 win over the Blue Jays, the Rays built a big lead and managed to keep it, using only two relievers in the process.
The Rays have lost a Major League-high 13 games in which they surrendered a lead, which translates to them giving up the lead in 72 percent of their losses -- the highest percentage in the Major Leagues.
Thus the work of Jamey Wright, who took over for starter Matt Moore to begin the sixth inning on Wednesday, and that of Cesar Ramos, who pitched the final 2 1/3 innings, was something just short of heroic. Particularly given the fact the bullpen has been out of sorts in how it lines up for certain situations based on how different relievers have been used lately.
"We were chasing it," Rays manager Joe Maddon said. "They gave some form back to the bullpen. ... Jamey was great, he's been really good. And Cesar's been throwing some strikes now -- and good strikes. Getting ground balls, and he's looking confident and it's kind of fun to watch.
"So, as these guys get better, the bullpen gets thicker. And then we'll be able to use different guys in more high-leveraged moments."
Ramos' scoreless outing Wednesday was only his fifth appearance in the Rays' past 20 games, but it represented the team's longest relief appearance of the season.
Bill Chastain and Adam Berry are reporters for MLB.com. Follow Adam on Twitter at @adamdberry. This story was not subject to the approval of Major League Baseball or its clubs.