Relievers Gomes, Ramos excited to face Padres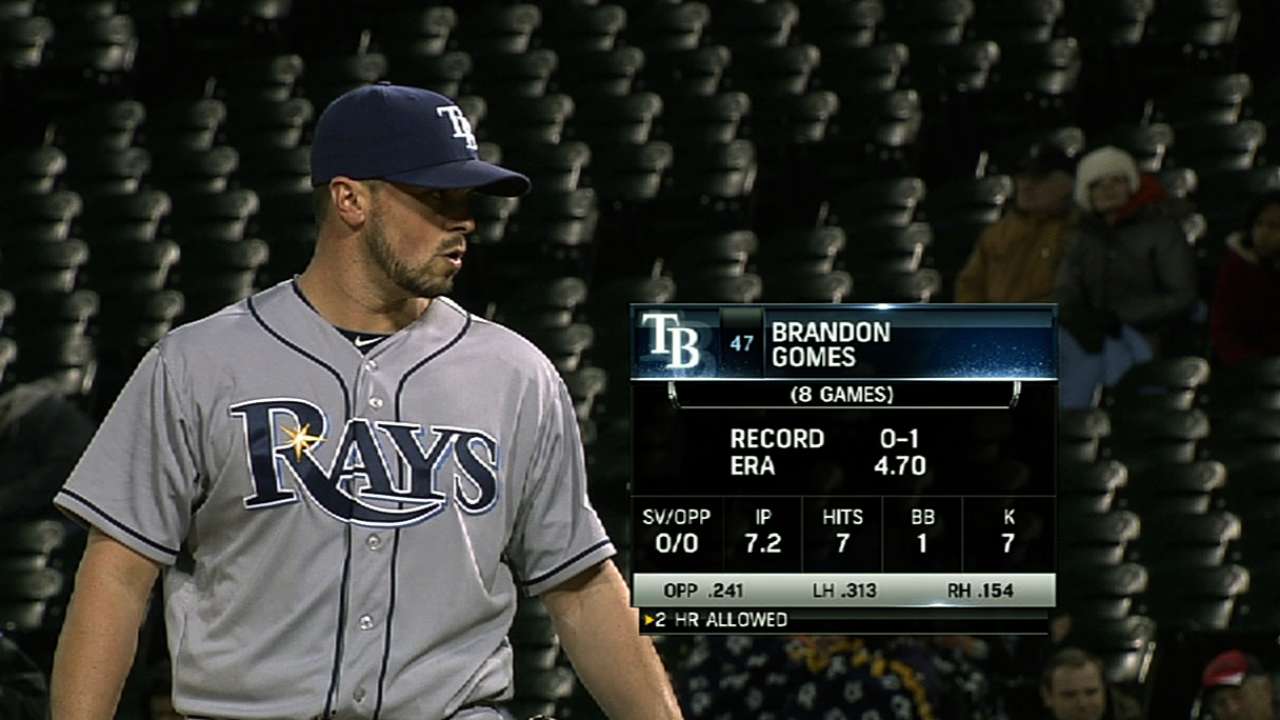 ST. PETERSBURG -- This weekend will be only the Rays' fifth time facing the Padres, but a couple relievers have plenty of experience with San Diego.
Lefty Cesar Ramos and right-hander Brandon Gomes were both drafted by the Padres and came up through their Minor League system before being traded to Tampa Bay in December 2010 alongside Cole Figueroa and Adam Russell for former Rays shortstop Jason Bartlett and cash.
Gomes was in the Padres organization from 2007-10 after being drafted in the 17th round of the 2007 First-Year Player Draft, but never cracked San Diego's Major League roster. Ramos, picked 35th overall by the Padres in 2005, made his big league debut with the Padres in 2009 under manager Bud Black, and came up through the system with several players on the Padres roster, including star third baseman Chase Headley, catcher Nick Hundley and outfielder Will Venable.
"It'll be fun to throw against quite a few guys," Ramos said Thursday. "We all signed together. There's a bunch of guys from the 2005 Draft. We all came up together. They're still there, so it'll be fun to see them but also to compete against them.
"I played every year with Headley, Venable, Hundley. I threw to Hundley all the way up. It'll be fun, especially seeing Headley, like the player he's become now. Jeez. It's pretty cool to see him. I saw him struggle and do really well, then now, last year -- MVP-type year. It's pretty cool. Just good to see them again."
The trade that brought Ramos and Gomes to Tampa Bay has certainly worked out in the Rays' favor. The Padres released Bartlett last August after a mostly unproductive season and a half, Figueroa impressed the Rays this spring and Ramos and Gomes have turned into reliable Major League relievers. But Ramos didn't want to speculate whether his career has been better in Tampa Bay than it would have been in San Diego.
"Baseball's funny. You just never know. But I'm happy here," Ramos said. "I'm here and doing everything I can to help the team just like I was doing there."
Bill Chastain and Adam Berry are reporters for MLB.com. Follow Adam on Twitter at @adamdberry. This story was not subject to the approval of Major League Baseball or its clubs.