Maddon confident McGee will turn it around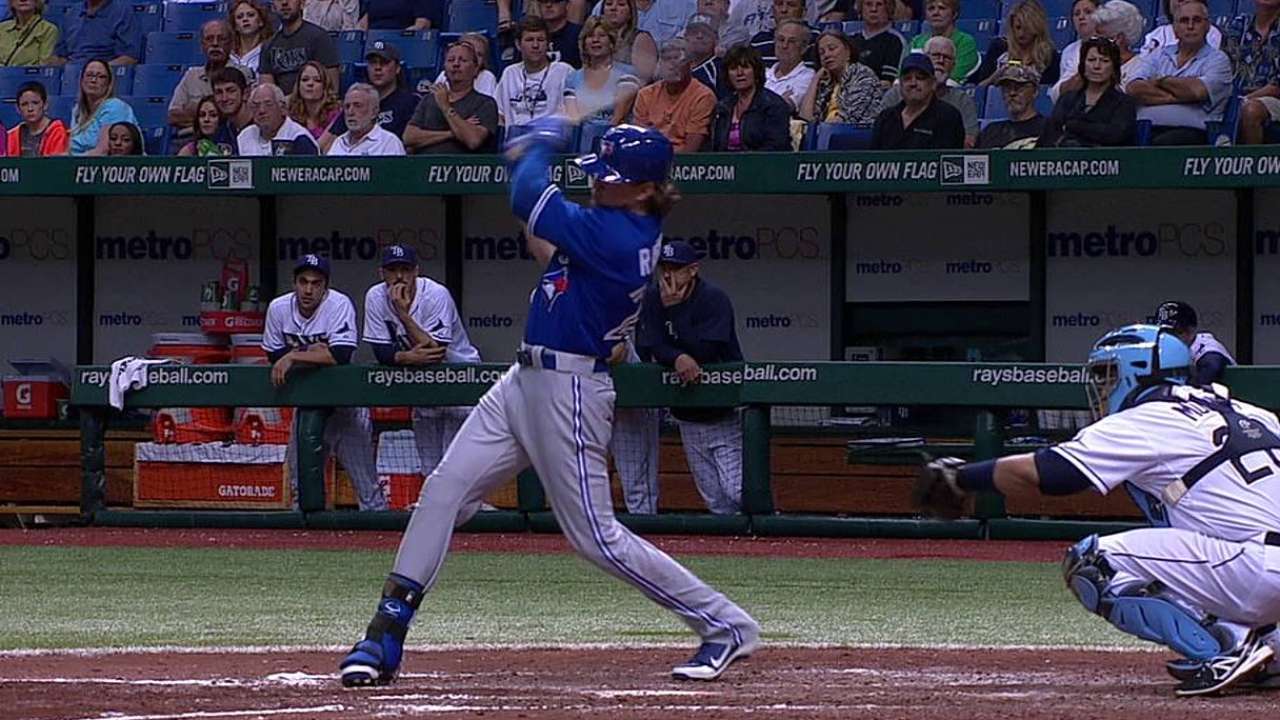 ST. PETERSBURG -- The Rays have lost a Major League-high 13 games in which they have surrendered a lead. Contributing to that troubling statistic has been the team's once-stellar bullpen, and in particular, Jake McGee, who, in his last eight appearances, has allowed 10 runs on 14 hits in 6 2/3 innings. What's been hard to figure out about those numbers has been the fact he's had good stuff, and the way he threw the ball last season.
"The thing about Jake right now, he's been one of the more unlucky pitchers that I've had in a while as a bullpen guy," Rays manager Joe Maddon said. "The one pitch I'd like to see him have back was the home run to [Colby] Rasmus. That was just a nothing cutter. But for the most part, he's had a lot of bad luck balls that have fallen into play.
"What Jake needs now is support, from me and from us. Jake McGee is one of the best left-handed relievers in the American League, maybe in all of baseball now. His confidence is down. He's been shaken a bit. But that's not when you pile on. That's when you help and support."
McGee went 5-2 with a 1.95 ERA in 69 appearances last season. Included in those numbers was the eye-opening stat that he held right-handers to a .098 batting average.
"Every right-hander he faced knew he was going to see a fastball," Maddon said. "It's a matter of throwing the pitch where you want to. Once he gets back to that point with confidence, he'll have the same results.
"He'll still throw 95 to 97 [mph] with good rise. The other pitch that he's trying to throw -- he's been working on it, I'd really like him to use that in a very minimal sense and not try to get outs with it. Jake's going to be just fine. And I said it yesterday and I'll say it again today. At the end of the season, this will be one of the best bullpens in the American League and maybe the best."
Bill Chastain is a reporter for MLB.com. This story was not subject to the approval of Major League Baseball or its clubs.